Not long ahead of the upcoming D.C. Comics film Wonder Woman 1984, Ravensburger's new board game, entitled Wonder Woman: Challenge of the Amazons, is set to be released in March of 2020!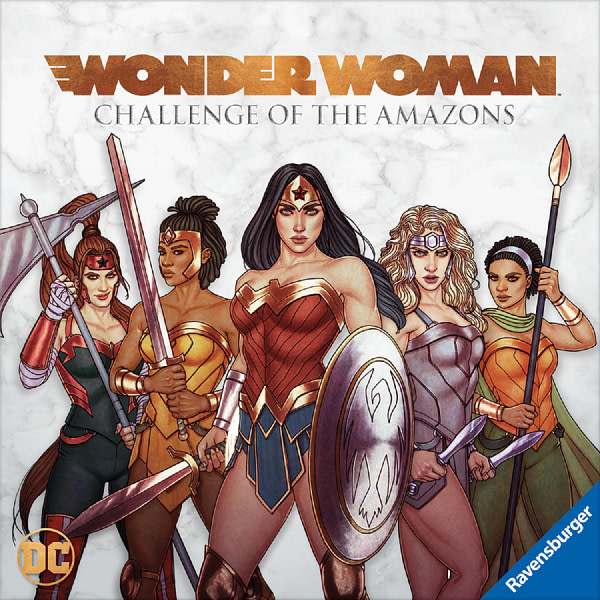 Wonder Woman: Challenge of the Amazons is a strategy board game by Ravensburger, a company quite well-known for their jigsaw puzzles. The board game is meant to be played by two-to-five players, aged ten and older. Players will cooperate to defend Themyscira from classic antagonists from the Wonder Woman comics, including Ares, Circe, and The Cheetah. The game needs around 45-plus minutes to play.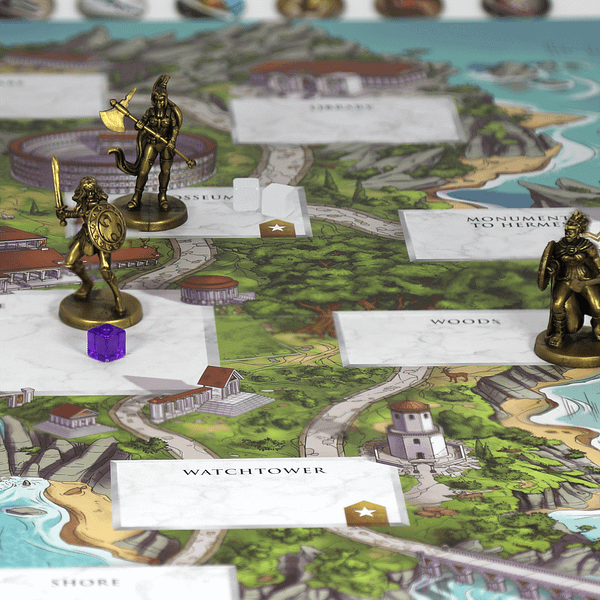 From the blurb on Amazon, where it can be pre-ordered now:
Fun play experience – Wonder Woman Challenge of the is a cooperative strategy game for families and kids age 10+. Work together with your fellow [sic] to defend your island against the onslaught of Ares, Circe or The Cheetah.

What you get – Wonder Woman Challenge of the Amazons comes with 5 Hero miniatures, 60 Hero cards, 5 Hero mats, 1 Sword of Hephaestus, 4 Blessing tokens, 8 Relic cards, 8 Relic tokens, 3 Enemy mats, 3 Enemy movers, 90 Enemy cards, 1 Game board, 10 Reference cards, 2 Tracker tokens, 20 Multiplier tokens, 72 Marker cubes and 1 Rulebook.

Easy to understand instructions – High quality, Easy to understand instructions make it easy to start playing right away.

Great replay value – 45-60 minute play time, for 2-5 players, Challenge of the innovative game play is easy-to-learn with varying levels of difficulty. With 3 different enemies to choose from, each game requires different strategies and tactics which creates a different experience every time you play.

Makes a great gift – Great for Wonder Woman fans and families – whether you're playing with a group of devoted DC fans, classic strategy gamers, or with your family, Challenge of the is perfect for any game night occasion and makes a great gift for Wonder [sic] fans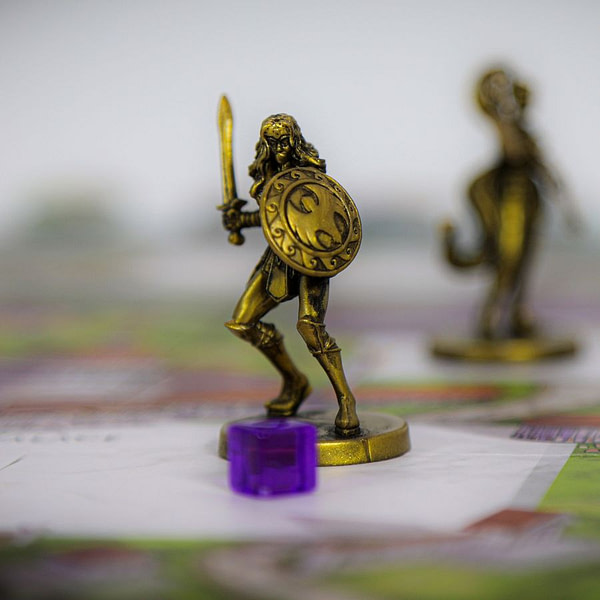 What do you think of how this game will handle? Are you excited? Let us know!