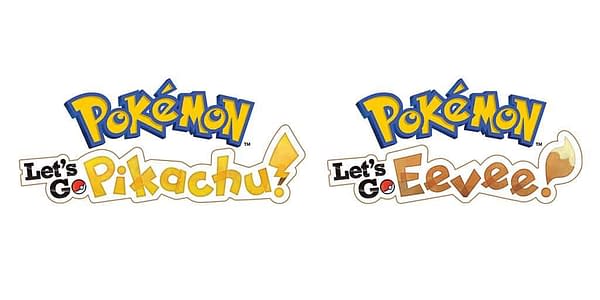 Following the announcement of Nintendo's new Pokemon titles this week, share prices in the company skyrocketed. Both Pokemon Let's Go: Pikachu and Pokemon Let's Go: Eevee were announced just two days ago, alongside some details on the Pokemon Switch RPG. While the trend might sound like a no-brainer (new announcement means higher stock), game announcements don't usually affect stock prices quite this much. But it looks like everyone is on the Pokemon Let's Go train.
From IGN:
Pokemon Let's Go Pikachu and Let's Go Eevee were officially announced this week, and it seems to have gone down well with investors. Nintendo's share price jumped up 4.3 percent at closing yesterday.

Bloomberg tech reporter Yuji Nakamura noted the increase on Twitter, and a quick Google search of the company's share prices shows a continued rise today.

Nintendo experienced a similar surge in share prices back in 2016 with the release of Pokemon Go, when share prices shot up by 10 percent within 24 hours of the app's release.

Nintendo shares went up by a whopping 70 percent in the week following Pokemon Go's release, but plummeted when the company pointed out that it wasn't directly involved in the game's development.
So, that's good news for Nintendo, as they will be primarily responsible for the upcoming core Switch RPG, and are working with Niantic Labs on both Pokemon Let's Go games, as players will get some crossover between the Let's Go games and Pokemon Go. Higher share prices typically mean that investors are enthusiastic about the projects and expect them to do well, something that Nintendo inspires in its investor base more than many other game companies. Talk about brand loyalty.
Enjoyed this article? Share it!