You know those videos at the start of every film telling you how to behave in a theater? There's a new one out starring Pac-Man in Japan. Bandai Namco released a brand new video in Japan that theater patrons will start seeing on a regular basis, which will discuss proper theater etiquette starring Pac-Man himself as well as all of the ghosts from the franchise. They cover the basics from using your phones to talking during the film to throwing away your garbage.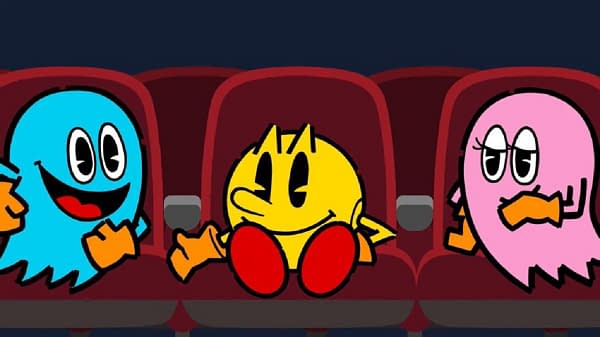 You can check out the video here, which is actually pretty fun to watch. I wish we got more of these kinds of ads in North America. Especially when it comes to people kicking seats and being absolute jerks who don't know how to act in a theater. Bring this Pac-Man overseas!
Enjoyed this article? Share it!