Today, Pearl Abyss announced they will be making a board game based on Black Desert, simply called Black Desert: The Board Game. You might read that and assume it's an April Fool's joke, but it's not, as you can check out cover art as well as a fully produced game board and description below. On top of that, the company threw out a special retro-inspired version of Black Desert to help promote it. Everyone who registers for a seven-day trial account or already has a Black Desert Online can download Black Desert Classic for free. The 8-bit "handheld version" will work with most emulators and will even work natively on most handheld consoles through a flash card. Those who are able to complete the retro challenge will be rewarded with a special code that will be displayed on the splash screen after completion, giving the first 100 players who redeem the code from their account page the board game for free, including a limited edition Black Spirit token.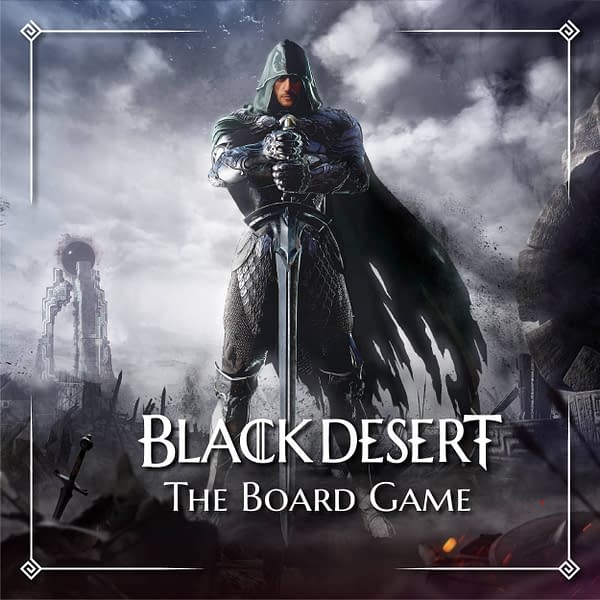 Black Desert the Board Game features world-class miniatures that are faithful to its rich universe and aims to deliver an experience that captures the very essence of Black Desert Online. The playing board is decorated with a highly detailed and faithful representation of the Black Desert world. It consists of 4 fold-out gaming boards, which in turn are made of extra-thick, hard-wearing cardboard. These sit next to each other on a table to form a 113x168cm map for your adventures.

The game supports between 3-5 players and each player starts in one of the world's territories (Balanos, Mediah, Calpheon, Valencia and Serendia) depending on a dice roll. After choosing done of Black Desert's 17 available classes they will have to face-off against horrendous monsters such as for instance the Grass beetles in Balenos and the Catfishmen in Calpheon.

During play, players need to both fight and help each other to overcome certain challenges and quests, which provides very deep and engaging gameplay that will have players at the tip of their toes at all times. Victory and loss, friendship and deceit are always one dice throw away as players venture towards Shrine of Corruption where Kzarka, the final boss is lurking.

The Core Game contains:

3 Boss Models
9 Mini-Boss Models
17 character Classes cards
7 Double Sided Game Tiles
2 Double Sided Mini-Boss/Boss Tiles
4 Player Character Boards
3 Boss Dials for Tracking Damage
60 item Cards
40 Treasure Cards
26 Boss AI Cards
36 Encounter / event Cards
15 Coloured Dice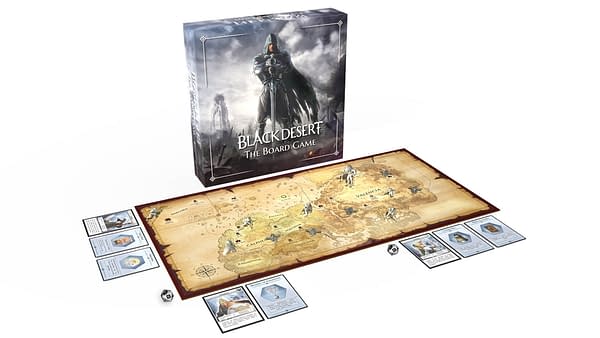 Enjoyed this article? Share it!