Some rather interesting news when it comes to gaming acquisitions as Pearl Abyss is set to take over CCP Games. The company sent out a press release this morning, letting investors, media, and fans of the EVE Online franchise know that CCP will continue to operate under their current plans, but will slowly integrate Pearl Abyss's development and publishing plans into the fold as the company will oversee operations. This is actually an awesome get for PA as EVE Online continues to be a popular MMO, and it would be nice to see them incorporate some of the things they've been doing with Black Desert Online into that franchise. Here's a few quotes from today's press release.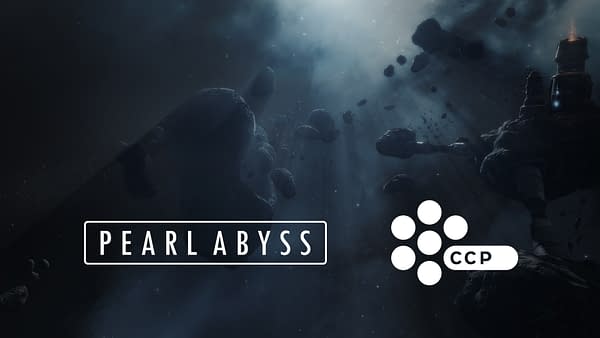 "I have been seriously impressed with what Pearl Abyss has achieved ever since I first visited their website for Black Desert Online and subsequently became an avid player of the game," said CCP Games CEO Hilmar Veigar Pétursson. "Pearl Abyss is a fast-growing company with lots to offer in terms of technology, capability and vision. I believe our two companies have a lot to learn from each other. We are very excited to join forces with them and achieve great new heights for our companies, our games and – above all – our players.

Birgir Már Ragnarsson of Novator Partners and Chairman of CCP commented, "As lead investor in CCP for over 13 years alongside General Catalyst and NEA, we've seen CCP go from being a few dozen people strong to employing hundreds all over the world, with an ever-increasing customer base and multiple titles. CEO Hilmar V. Pétursson and his dedicated team have built a company that Novator and its partners are proud to hand over to Pearl Abyss and we wish them the best of luck in their future ventures."
Enjoyed this article? Share it!