Some Players Can't Get In To Diablo III's Necromancer Beta Thanks To A Login Error Blizzard may have brought the Necromancer back to Diablo III, but many players keep running into a simple login error. That error, code 300016, prevents users from logging in to the Necromancer beta test. It's a closed beta so a number of players are finding the error, however we don't have an accurate number of just how many players have been affected. Plenty appear able to get in to the beta, enough that there are multiple "first impressions" videos on Youtube anyhow.
Blizzard are aware of the problem and have been working on it since April 27th, but despite claims, people are still noticing the error. Blizzard's support staff took to the Diablo III section of the battle.net forum to let players know that they are aware of the problem, saying "Hey all, We are currently aware that some users are having problems logging into the beta at this time. Thanks to your reports, we've got people looking into the issue now. We don't have an ETA on a fix just yet, but if we get any updates we'll keep you posted on this sticky thread.I appreciate you all reporting this and letting us know!"
The latest update on that thread reads that they're still working on a fix, so, sorry Nerdix, but it seems like they're still working on that fix.
https://twitter.com/N3rdix/status/857963764364312577
The players who have gotten into the beta appear to be loving the Necromancer, which I'm sure only serves to irritate those locked out by error #300016. You can check out the Necromancer's impressive skill list here.
https://twitter.com/jakel33t/status/858729762499547136
https://twitter.com/isSheDrunk/status/858115499498102785
Not that this is much of a consolation for those locked out. Since Blizzard is on the case, and they tend to be pretty responsive about this sort of thing, I'm sure we'll see that fix sometime this week. We'll keep you updated as this develops.
---
---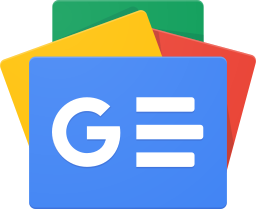 Stay up-to-date and support the site by following Bleeding Cool on Google News today!