Power Up With "Pac-Man" Tamagotchi, Out This March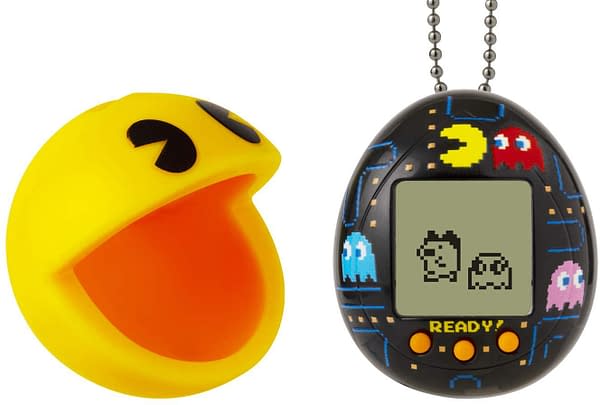 If you collect Tamagotchi, you might want to keep your eye out for the next batch around the corner.
Bandai debuted a new Pac-Man Tamagotchi series that'll have the inner retro gaming collector in you jumping for joy. The Tamagotchi collection comes in two different shells: one back with a classic Pac-Man print, and a yellow one with a similar all-over Pac-Man motif.
You can get each pet for just $19.99 apiece, but you can also get a bundle for $24.99 instead that comes with a special Pac-Man carrying case.
Of course, in terms of actual operation, you'll play and feed with this Tamagotchi the same way you would any other one in the popular line. It will feature Pac-Man, however, as well as some of the ghosts, Pac-Man fruits, and other fun nods to the retro series. In a word, it's awesome.
Amazon is taking preorders for these sleek new virtual pets already, and you'll be able to play with them yourself as soon as March 15, 2020. You'd better hurry if you want to secure your own.