Protect Yourself and Others with Mario Masks
It's more important than ever that we take the time to wear protective equipment when we go out in public. That's why the Japanese company Sanei Boeki has taken the liberty of releasing fun masks that people will want to wear, namely this fun Mario-centric piece that looks just like Mario's nose and mustache.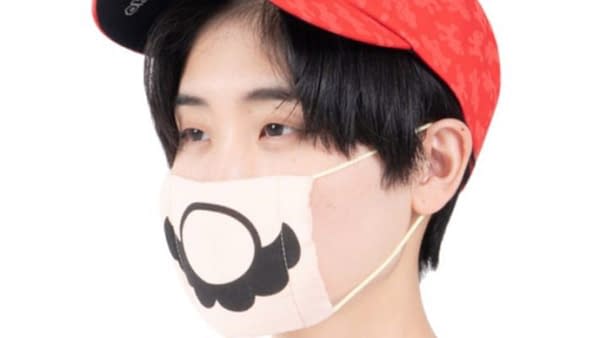 The Mario mask, which is available for preorder right now from Sanei Boeki, is set to debut in late July 2020 for ¥500. It's an affordable face covering that's admittedly more about looking cool than protecting you as much as possible from droplets that can be carried through the air, but it's great for kids and adults with smaller faces. It's made out of 100% cotton gauze, so it should be breathable and airy.
The mask is likely being made ahead of time for celebrations of the 35th anniversary of Mario. If you plan on buying it and wearing it when you go out in public, definitely consider wearing suspenders and plenty of red to make sure you've got the entire look down. Right now, there doesn't appear to be any other characters available, so you'll have to go with the old standby that everyone knows and loves. Nothing wrong with that though, right? Everyone knows this Italian plumber well.
The masks are reusable as well, but it's a good idea to buy a few and either wash them or swap them out so you're not inadvertently spreading germs. At least you'll be able to spread how much you love to game while hanging out in public. And who doesn't love seeing that iconic plumber's face everywhere? Trick question. No one. Now we just need to know something about those supposed remastered games on their way out. It's about time Nintendo shared something, we'd say.