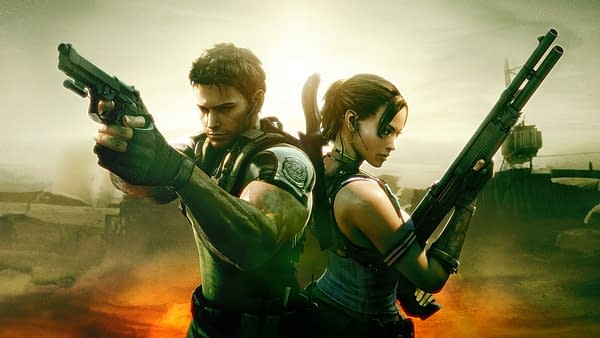 Ready to game on the go with Resident Evil 5 and Resident Evil 6? Capcom just released downloadable demos of both games on the Nintendo eShop.
Jump onto the eShop right now to grab both demos and put down a pre-order for the games. They'll hit Switch later this month. If you wanted to, you could play them literally anywhere else, as they're available on most platforms.
Here's the official overview of Resident Evil 5, in case it's been a while:
"Chris Redfield and his partner Sheva Alomar venture to the heart of Africa to investigate an outbreak. Featuring single-player and co-op modes, this fully-loaded release includes all previously released DLC (Lost in Nightmares and Desperate Escape story expansions, Versus mode, extra figures and 4 costumes), No Mercy mode, as well as the new mode "The Mercenaries United" which combines the two fan-favorite modes, The Mercenaries and The Mercenaries Reunion for an even more intense experience."
Similarly, check out the Resident Evil 6 description:
"Resident Evil 6 is a dramatic horror experience that cannot be forgotten. The game spans across various areas of the globe starring multiple playable characters, including fan favorites and new faces. Jump into the fray either solo or up to 4-player co-op in 4 dramatic chapters of the campaign or head into one of multiple extra modes such as Survivor that pits up to 6-players against one another in a heated battle. This edition includes all DLC, along with two costumes per main character, originally unlockable exclusively through Residentevil.net, that are now unlockable through the game itself."
If you haven't played through either game by now, you really owe it to yourself. At the very least, play through Resident Evil 5 for some fantastic co-op action, a la Resident Evil 4.
Enjoyed this article? Share it!