Rockstar looks to be trying to cover two bases at once as they're essentially bribing GTA Online players to pre-order Red Dead Redemption 2. The company announced today that it is officially offering players $1 million dollars of in-game currency if they pre-order the game with their account. It's a brilliant but blatant attempt to get players active in both games. By bribing GTA Online players with free in-game money, they're trying to kill two birds with one stone by keeping that community active as a new game gets released and trying their best to prevent people from abandoning it altogether while they play RDR2, while simultaneously bringing up sales and pre-sale numbers up for their upcoming title. Rockstar is also offering many reward opportunities in the game, as well, which you can read about at the link above.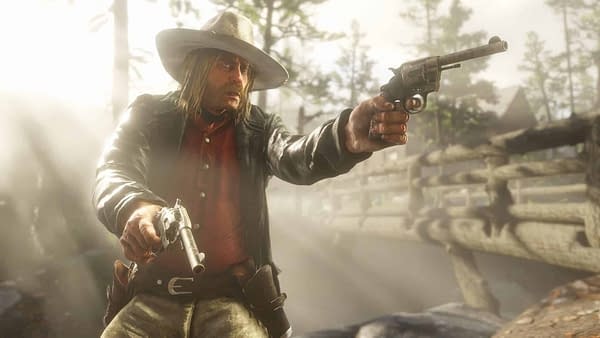 Los Santos is awash with money making opportunities this week – from a GTA$300K kickback to double rewards on remixed Adversary Modes through the 15th. There's also new inventory at Southern San Andreas Super Autos, new liveries and mod options, a site-wide sale at Elitás Travel, discounts on fan favorite vehicles like the Dinka Jester Classic and more.

And all players who've pre-ordered any digital edition of Red Dead Redemption 2 by October 15th can earn an extra GTA$1M bonus just by playing GTA Online this week. Read on for all the details.
Enjoyed this article? Share it!