"Scavengers" Gets Its First Gameplay Trailer at E3 2019
Today on YouTube Live at E3 2019, the CEO of Midwinter Entertainment, Josh Holmes, revealed the first gameplay trailer for Scavengers. The game is a class-based multiplayer shooter where you are a member of a small team of explorers working against other teams doing the same thing. The goal of the game is to survive in both PvP and PvE battles. You can read more about the game on its official website, but you can check out the gameplay trailer below!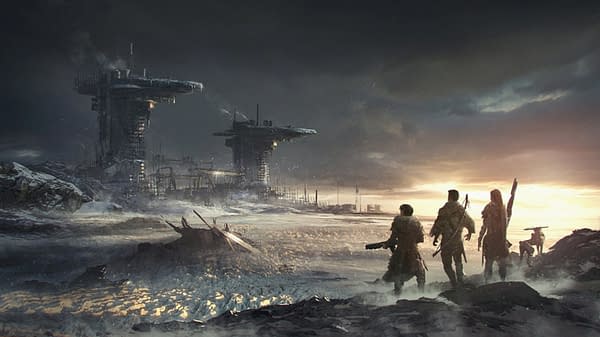 In a not-so-distant future, a cataclysmic event has led to a new ice age, and a vast, frozen wasteland awaits exploration. The best chance of overcoming the challenges of this post-apocalyptic world is by working together. Faced with extreme weather and limited resources, hostile inhabitants and opposing players, explorers must team up to complete objectives, improve their gear, weapons, and tools, and ensure the survival of the human race.