Skyforge's The Risen Exiles Update Will Have Some PS4 Players Happy, But Not All Of Them Allods Team haven't been having a great go of things since releasing Skyforge on PlayStation 4, and I can't blame the players at all for their dislike of the way the game has been handled. After all, no one likes buying a Premium service and then not getting the benefits. But one of the larger, but less pressing, complaints of the #lieforge community of unhappy players was the missing classes on the PS4 port. Witch, Necromancer, and Monk were missing from the PS4 version of the game.
Well, looks like Allods Team has been listening to the complaints, though so far they've only really addressed that whole "where's Necromancer?" thing. Allods Team and global publisher My.com announced yesterday that Skyforge will receive its first expansion for PlayStation 4 on May 16th. "The Risen Exiles" is an entirely free expansion which will be adding those three missing classes to the PS4 roster. The full announcement read that "players can experience the deadly power of the Necromancer, balanced strength of the Monk, and dark spells of the Witch while taking on, all new challenges. "The Risen Exiles" will add a scaling endgame zone to explore in the Tacid Dunes region of Aelion and dungeons to master alone or with friends. Competitive players can ready themselves for larger scale Player versus Player conflicts and those who have organized themselves in Pantheons can now start an all-out war. "
Sounds great, right? But I know some players are still asking for something to be done about that Premium subscription problem, which it seems like Skyforge and Allods Team are no strangers to.
https://twitter.com/jamesphim978/status/859796949045825536
"The Risen Exiles" contains the following updates:
Three classes: Witch, Necromancer, Monk
Inghar Test Area (Group or Pantheon)
Antean Wasteland (Explorable Area)
Phoreus Test Area (5 Player Dungeon)
10 vs. 10 Player versus Player Battles
Start of the Pantheon Wars
So, it's a decent start, but Allods Team and My.com have a decent way to go addressing the complaints of upset players. The new update trailer is below.
---
---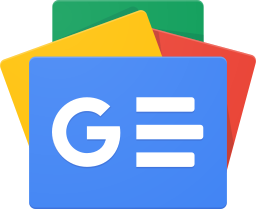 Stay up-to-date and support the site by following Bleeding Cool on Google News today!