Posted in: Collectibles, Games | Tagged: 8-Bit, boxlunch, dart, demodog, Demogorgon, dustin, eleven, funko, funko chase, funko plush, funko pop, funko pop deluxe, hot topic, HRL, stranger things, stranger things season2
---
Stranger Things 2 Favorites Get New Funko Products
Stranger Things 2 has come and, for many, gone already, and now some of the memorable moments and characters are getting Funko Pops. Dart fans are going to have a lot to get, Eleven fans will have to stalk BoxLunch, and we have yet another Hot Topic exclusive. They should really at this point just turn half their stores into Funko boutiques.
Funko Stranger Things 2 Merchandise
First up will be the various versions of Dart. Dustin's scientific discovery goes completely wrong, but makes for an adorable plush. That nesting doll plush version up there is going to be a huge hit. That is such a clever way to release all three versions of Dart. I was kind of wondering how they were going to get away with that. Also I love that the Pop looks like a 3 Musketeers bar come to horrifying life. I wish there wasn't a chase version, but that's the way life goes as a Funko collector.
This is where I say Funko has made me mad. Target is getting the 8-bit Stranger Things Funko Pops, and while that is fine, including chases in an already exclusive line of figures sucks. Not to mention Target is by far the worst place to try and find anything, let alone their exclusives. I already know that I am going to have to pay secondary market prices for that chase. The deluxe 6-inch Demogorgon Pop is incredibly detailed, and I love it. Glad that one does not have a chase.
Finally, we have two new exclusives. Dustin with his Ghostbusters trap and mini Dart Pop is adorable and can be found at Hot Topic. The punk-look version of Eleven can be found at BoxLunch. I knew that version of Eleven was coming in Funko form when I first saw her on screen, but I thought it would be at Hot Topic.
Most of these will be out on shelves before the end of the year, with Dustin and the 8-bit Pops hitting at the end of this month, Eleven in December, and Dart and deluxe Demogorgon Pop in February. The plush will be available in the spring.
---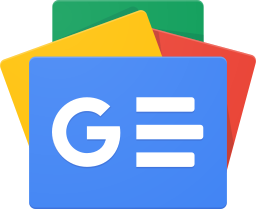 Stay up-to-date and support the site by following Bleeding Cool on Google News today!