"Super Mario Maker 2" Now Has Over 10 Million User-Uploaded Courses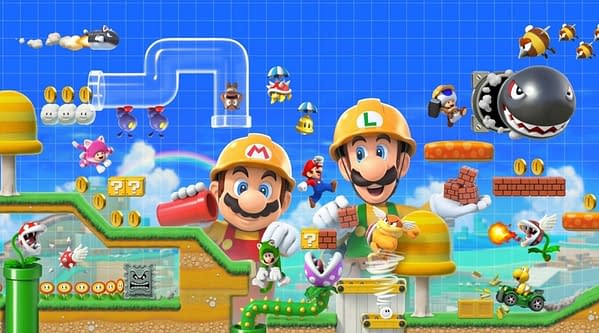 Super Mario Maker 2 users, it's time to celebrate!
Collectively, players have uploaded a whopping 10 million playable courses since the game debuted on Nintendo Switch in 2019. The official Nintendo of America Twitter account shared the news with a tweet earlier this evening.
"Thanks to the creativity of Makers around the world, there are now over 10 million playable courses in #SuperMarioMaker2!" the tweet read. "To celebrate, you can now upload up to 100 courses to Course World!"
Yes, you can now create and upload a whopping 10 million custom levels to the Super Mario Maker 2 servers. Your creativity has no bounds.
It shouldn't come as a surprise that so many levels have been shared. Super Mario Maker 2 is an addictive affair that dig its claws into you as soon as you load it up. There's so much to do, from messing about with different level templates to playing the levels included in-game that act as the story mode. The second game is a major improvement on the original in every way, and it's well worth picking up if you're trying to build the best Switch library possible.
And since the first and second games have done so well historically, that means we'll probably be looking at a third installment or even another add-on in the future. Nothing's set in stone yet, but the future is definitely looking bright for Super Mario Maker 2 fans.