Target Invites You To "Bring Your Rey Game" To Force Friday
Target stores, just like the last Force Friday, are going all out in their promotion of Force Friday II this week. As an official partner of Star Wars and Lucasfilm, they will be putting a special emphasis on the sequel trilogy's heroine Rey, played by Daisy Ridley.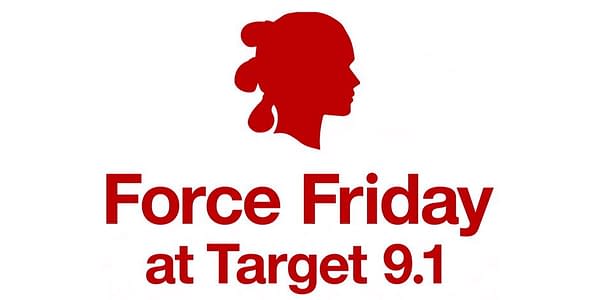 Just a few more months until "Star Wars: The Last Jedi" hits theaters … but until then, here's your second-hottest ticket: Star Wars Force Friday II, the long-awaited date when new merchandise inspired by the film launches across the globe. And fans will want to be at Target for the big reveal.

We're inviting guests to join us Sept. 1 at midnight in more than 500 of our stores across the country as we unveil hundreds of new toys, collectibles, apparel, books and more. The events will also feature lots of fun activities for kids and adults, including the chance to unlock characters and digital content through Star Wars Find the Force—an augmented reality experience taking place during the Force Friday II weekend.

Target's campaign and Force Friday II event lineup celebrates the upcoming film and its unstoppable star—Rey—as she sets out on a new adventure. Ready to bring your Rey game?

Looking for a Target Force Friday II event near you? Search participating locations. And for more fun while you wait, share your favorite Star Wars photos and memories using the hashtag #SharetheForce.
They even created a cool TV commercial/online ad for the program, set to Sia's 'Unstoppable':
https://www.youtube.com/watch?v=JylMHziAe4A
I love how all ages are represented there. Rey is a huge deal in my house, so I know where myself and my daughter will be heading to this Friday. my little one will not let me rest until she has every single Rey-related item being offered. Looks like Target will hopefully have her covered.