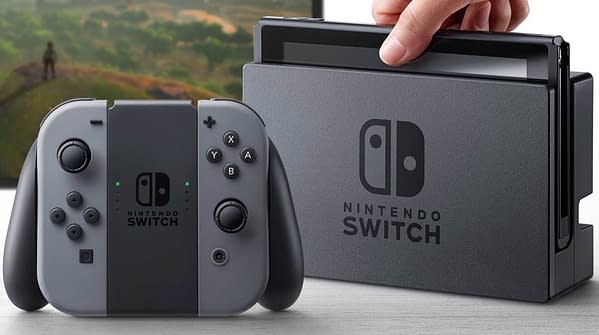 If for some reason you were hoping to nab some Switch games and import them to play on your Western system (or whatever version you have) from China, you're going to be out of luck.
According to analyst Daniel Ahmad, physical game cards for the Tencent Nintendo Switch in China won't work with global consoles. That means if you're interested in importing the upcoming Chinese-exclusive Raving Rabbids title based on the popular Chinese tale Journey to the West, you'll need to somehow get yourself a Tencent Switch.
Typically, the Nintendo Switch is region-free. Unfortunately, that is not the case with this particular version of the Switch in China. The Tencent Switch is set to use its own servers instead of the typical ones that global versions use. And while the Tencent Switch can still play other game cards, it'll only be able to offline for that very reason.
If you happen to get hold of a game that isn't working on your Switch due to regional issues, you might want to check out the box. According to Chinese Nintendo, you'll find a special blue logo on the bottom left in Chinese that will give away the game's incompatibility.
There's no word on whether this will change in the future or not, but it's likely that's just how it's going to be. At least the rest of the world gets to play most titles interchangeably.
Enjoyed this article? Share it!