The Atari VCS Console will Run Linux OS to Keep that Atari Homebrew Feel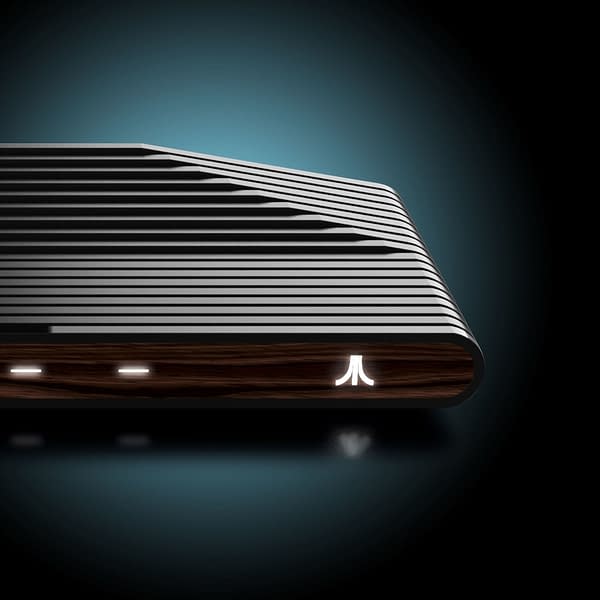 It is 2018 and Atari is back in the console game. Didn't think I'd be typing that one even after they announced the Ataribox last summer. Now, the re-branded Atari VCS was supposed to launch back in December 2017, but was delayed for a "number of factors" however, the company plans to be much more open about the console's development process in the coming months. While the console probably won't be releasing anytime soon, Atari Connect COO Michael Arzt was on-site at GDC this week to answer questions about the console. Granted, what he could say was relatively limited, but it did give us some idea of where things are in production. "Delaying the release gave us a chance to go back and look at everything again, and we found a few other things we wanted to change as well," Arzt said. He didn't go into detail about the delay or what else would be changing, after all, that's old news.
For those who don't remember, Atari delayed the console ""to create the platform and ecosystem the Atari community deserves."
While the version of the console available at GDC was a production dummy model, it was "roughly 95%" accurate to what the shipped product would look like. The box was about a third the size of even a PS4 Slim, more like three iPads stacked on top of one another than anything else in size. The model console had a single HDMI port in the back, 4 USB slots, and a LAN port. Arzt did mention that the team was considering removing the LAN port because the console will run on WiFi, but for right now there is LAN functionality. Personally, I enjoy being able to hardwire my consoles, because its generally a faster connection, but WiFi is getting better.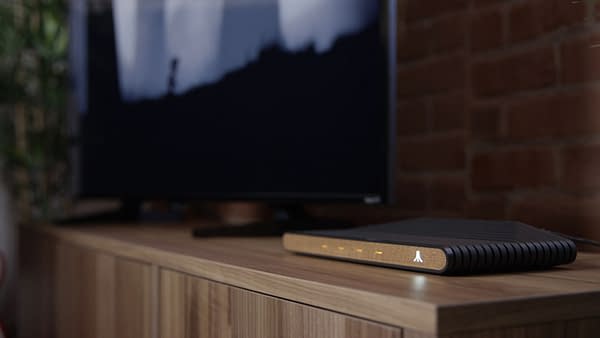 The console will have performance comparable to a high-end laptop, with an internal Harddrive, and external HDD support. It will also support 2.4/5.0 WiFi/Bluetooth 5.0 with 4K, HDR, 60fps graphics run off an AMD x86 processor. Now, the specs may change before shipping, as the console is still being developed. However, that does give us a good idea of what exactly we'll get once this thing ships.
When asked why the console would run on Linux, Arzt responded "we wanted it to be open source," because Atari does have a massive Homebrew community, with people still making games for the Atari 2600 and sharing them at shows much like GDC. "If we could find a way to make money off that we would," Arzt commented. And because you can't really open source software with either Microsoft, and certainly not with Apple, Linux it was. While the VCS will have a "fully Atari branded" OS, the open source capabilities of a Linux machine will not be stripped away. Meaning the Atari Homebrew community will have a new console to make games for.
As for games that will be available on the console, well, that's still being decided. But Arzt was pretty quick to throw out the Atari Flashback titles and Tempest 4000 as possible in-house games. Atari is also looking into third-party games, "those who already had Linux versions… we're obviously looking at them first." So yes, Borderlands on the Atari VCS is a possibility.