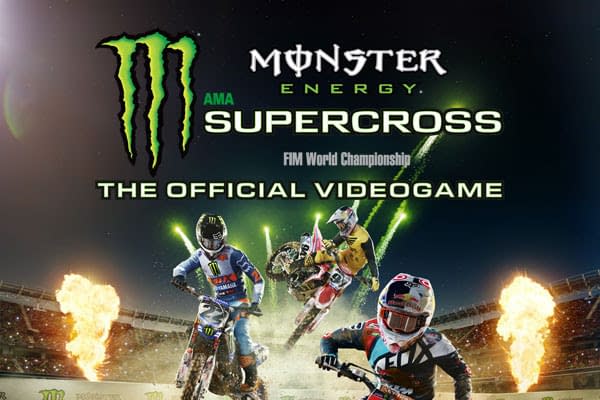 Milestone has announced that The Compound, a long-awaited feature, is now available for download separately and as part of the 
Monster Energy Supercross
 season pass for PlayStation 4 and Xbox One players. The Compound is an outdoor environment with two new tracks and a ton of challenges for players to perfect. Its a combination training ground and additional track, which means it should give you quite a bit more to do in 
Supercross
.
One track will embrace the Supercross style of motorcycle racing, while the other will focus more on Motocross, so you can switch things up a bit. Additionally, the Time Attack and Single Race modes will be fully playable, with the Single Race mode letting players face off against AI opponents.
Fans interested in purchasing The Compound separately can do so for $4.99. Those wishing to hop on board, with a purchase of the full Season Pass, can do so for $14.99 and gain access to five DLC items including The Compound.
Monster Energy Supercross – The Official Videogame is available now for PlayStation 4, Xbox One, Nintendo Switch, and Windows PC on Steam. However, The Compound is only available on Xbox One and PS4 at this time.
You can check it out in the video below.
Enjoyed this article? Share it!