The Game Steaming Service Super Bowl is Coming to E3
Video game streaming services are all the rage this year, with a ton of games announcing their own services, with many planning for big E3 reveals.
And while it may not be CleganeBowl, it looks like the gaming world is about to have it's own special ripoff of the Super Bowl at E3 this year. There are an absolute metric ton of companies getting into the fight over who gets to become the video game version of Netflix. From Google to Apple to Amazon to Walmart and a slew of smaller companies, game streaming is the next ig thing for the industry. And now Sony and Microsoft seem to be getting into the streaming business, together.
While Microsoft and Sony are the only two names on the game streaming service list that properly know how gaming works, they don't really have a whole lot of streaming tech. Especially on the Sony side of things. Microsoft at least has Microsoft Azure. However, considering the deal was not brokered with the knowledge of the Xbox and PlayStation teams, the partnership may not go as swimmingly as was hoped.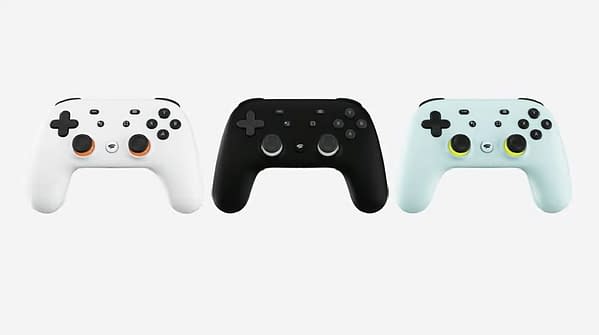 Google and Apple are giant tech conglomerates, but Apple has traditionally never done well with gaming. Google is something of an outsider as well. While Amazon has never met an industry it couldn't conquer, Amazon's streaming service isn't anywhere near as popular as Netflix or Hulu. Granted, they haven't officially announced a game streaming service, but the evidence speaks for itself.
And then there's Walmart. While Walmart Canada loves to leak video game announcements, that doesn't mean we expect a great streaming service from Walmart, who have neither streaming nor gaming credentials.
Because the market is already saturated by the biggest players in technology, all of the third party systems being set up for game streaming are, unfortunately, going to be horned out of the territory pretty early on.
Which means this is going to be an absolute bloodbath. And E3 is going to be when we hear about most of these upcoming services. Hell, even Netflix is hosting a panel at E3 to talk about their future gaming plans.
So, let the StreamBowl ensue.