The Official Mafia Twitter Account Comes Back To Life After Two Years
It looks like there could potentially be a new Mafia title in the works, if a new post to the official Mafia Twitter account is any indication. On May 10, the morning of Mother's Day, the account whirred to life with one simple word: "Family."
This new post could indicate that the Definitive Edition of Mafia II and Mafia III could very well be on their way. In April, ratings for both games appeared on the Taiwan Digital Game Rating Committee's website, all registered for Xbox One, PlayStation 4, and PC with Hangar 13 (Mafia III's developer) on the hook for creation. Unfortunately, it doesn't appear that there's one included in that family for the original game.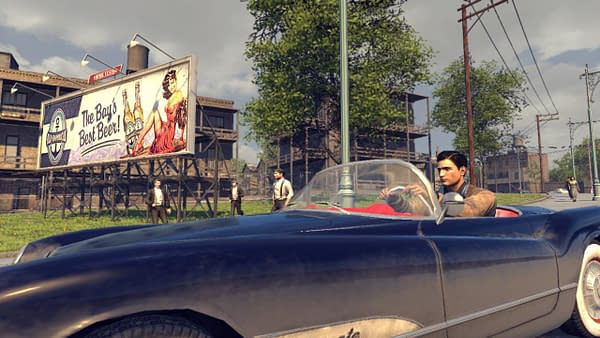 There have been rumors of a potential Mafia II remaster in the works since 2019 after a registered trademark for Mafia II appeared on behalf of Take-TWo Interactive. In early 2020, the company announced that they will have unannounced titles "in the coming months," so it's possible that an official debut is imminent for these games.
Mafia II and Mafia III will be available for a new set of gamers, of course, but the real spotlight should certainly be on the superior second game in the series. It was one of the most excellent entries in the series, and the story of Vito Scaletta is still one of the most intriguing gangster-style stories in the history of Xbox.
Hopefully, the announcement does take place soon, as we're all spending a lot more time at home and suddenly find ourselves with the option to explore more open-world games a bit – though Mafia is just closed off enough to not make things feel overwhelming, and that's part of what makes it such an exciting affair. We should see in the coming days since there's no reason to wait for any E3 2020 presentation anymore.