"The Outer Worlds," "Afterparty," and More Come to Xbox Game Pass This Week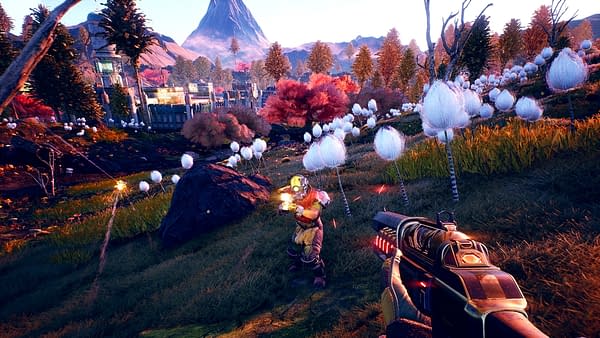 Microsoft just confirmed several new titles that will soon be making their way to Xbox Game Pass this month. There are seven in total, just in case you needed more to do before Halloween.
Beginning tomorrow, October 23, new titles will begin trickling in. First, the Xbox Play Anywhere title Lonely Mountains: Downhill and Secret Neighbor will be pulling into the station. Then, the adorable and challenging monochromatic RPG Mini will be joining the fold on October 24. Finally, The Outer Worlds will be touching down on October 25, which happens to also be its official launch day.
To finish out the month, Afterparty will be crashing the, uh, party on October 29. On Halloween, Lego Star Wars 3 will arrive. Finally, on November 7, Subnautica is finally set to debut. Earlier in October, Xbox Game Pass also gained Dishonored 2, Yooka Laylee, World War Z, Fallout: New Vegas, Panzer Dragoon Orta, and Felix the Reaper.
That's already a full slate of games, especially with so many fantastic titles on their way in late November and throughout December. If you're looking for some new titles to try on without spending too much cash, this is still a great (and cheap) service to rely on – especially with all the new goodies on their way.