The Square Enix Cafe Is Making "Final Fantasy VII Remake" Dishes
If you haven't had a chance to visit the Square Enix Cafe in Japan, you might want to take a visit and see the Final Fantasy VII Remake dishes they're making. The cafe itself creates food based on all of their franchises, and while it's not as decorative as the Pokemon version where all your food looks like a creature, it's still delicious grub. Many of the dishes take on the theme of being something served up in the world that they're paying tribute to.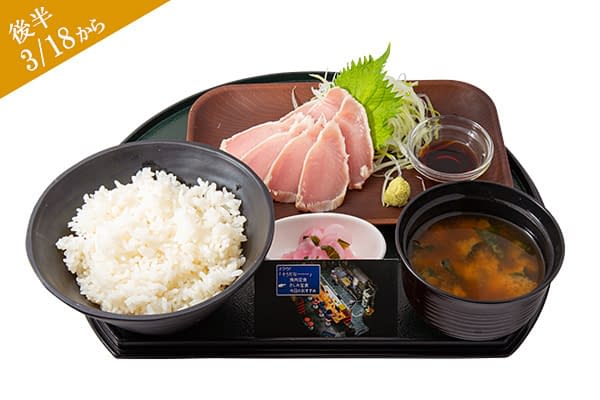 In anticipation of the release of Final Fantasy VII Remake, the cafe has a new set of items made to envoke memories of the franchise and its many offshoots. You can check out their menu here as they have dishes such as the Materia Small Basket Parcel, Wall Market Yakisoba, the Meshidokoro Yakiniku Set Meal (seen above), the Flower Setting Salad, and even a Mowgli Anman. If you happen to be going to Tokyo for the Olympics, we highly recommend checking it out and trying some of these dishes before they vanish.