Posted in: Collectibles, Games | Tagged: bb-8, funko, funko mystery mini, funko pop, funko pop ridez, funko pop star wars, funko star wars, keychain, mystery mini, Poe Dameron, porg, rey, sith, smuggler's bounty, socks
---
Unboxing The Last Jedi Funko Smuggler's Bounty Star Wars Box
Star Wars: The Last Jedi finally comes out in three weeks. There was little doubt what the theme of the latest Funko Smuggler's Bounty box would be. Especially since it was coming so close to release. At this point with these boxes, they have have started to surprise folks who order by changing up the types of products inside on us. Gone is the standard Pop(s)/t-shirt/patch/pin set-up. Across all of their subscription boxes, they have made an active choice to not offer the same products month to month. With that in mind, lets take a look at their latest Star Wars box.
Star Wars The Last Jedi Funko Smuggler's Bounty Box
Ok so-gone are the popular patch and pin that was included in just about every other Funko box. That sucks, I know myself and many others who like that part of the box the most. Now if they go back to it there will always be that box or two that will be missing. Weird decision to make there. Also gone from this specific box is the usual t-shirt. While that doesn't bother me at all, I was hoping for more than a bandanna and a vinyl keychain. The bandanna will look cool on a wall I guess, and I am willing to bet most people won't wear it. This reminds me of the sweat bands that came in the 40th Anniversary box earlier this year. It feels just thrown in. Same for the keychain. I got this same one at Fundays at SDCC and it ripped pretty much right away.
The socks are awesome. I am wearing them as I type this actually. They are comfy and I feel like they should include these in every box. The Mystery Mini is hands down my favorite thing in here. As a huge Luke Skywalker fan and collector, it sucks that I have to go to eBay to get the other version, but oh well. The sculpts on these Star Wars Mystery Minis are top notch. Really stellar stuff.
Then we have the Pop. It is a deluxe Pop this time. They revealed it way ahead of the box closing, so we all knew this was in here. I will say this-I do not like this version of the X-Wing at all. I hate the colors together, and I liked the blue striped version from the beginning of The Force Awakens so much more. Poe Dameron is not high on my list of favorite new Star Wars characters either. So this does nothing for me. The Pop itself is amazing however. Pop rides were made for Star Wars. The ships always look great, they always nail the details, and I love that they raise them up off the base with risers to simulate flying and such. The paint aps are terrible on mine, you can even see in the one picture where the orange is coming up onto the wing for instance.
Overall, this is a good box for the value alone, but the contents are boring to me. If they had not included the bandanna and keychain and given us a patch and pin, I would be much happier. And the biggest question of all:
HOW DOES THIS BOX CONTAIN NO PORGS??????
The next box is in January, and the theme is Sith. You can preorder one for yourself here.
---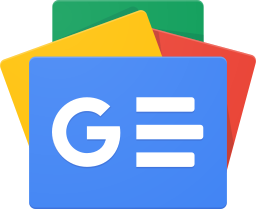 Stay up-to-date and support the site by following Bleeding Cool on Google News today!