Collectors of the world-famous trading card game Magic: The Gathering can get their hands on uncut sheets of cards through an auction for charity beginning tomorrow, October 23rd.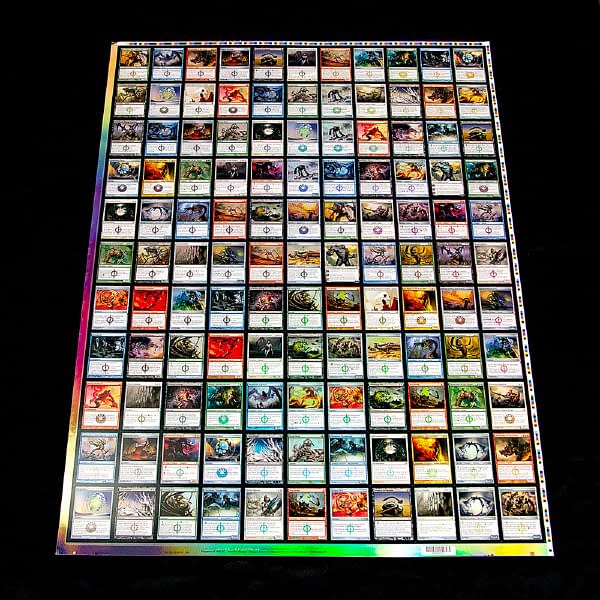 Beginning tomorrow at 11:00 PM Pacific Time (that's 2:00 AM Eastern Standard Time for those on the other side of the Americas), twenty or so uncut sheets will be auctioned off. During this time, collectors and potential bidders will see various sheets of assorted rarities be auctioned off. This includes sheets from sets such as New Phyrexia (shown above), From The Vault: Realms, Modern Masters 2015, and Unstable (among many others). There will even be a pair of uncut sheets from the original Commander preconstructed deck release from 2011 (the decks are Counterpunch and Devour for Power, for those intrigued).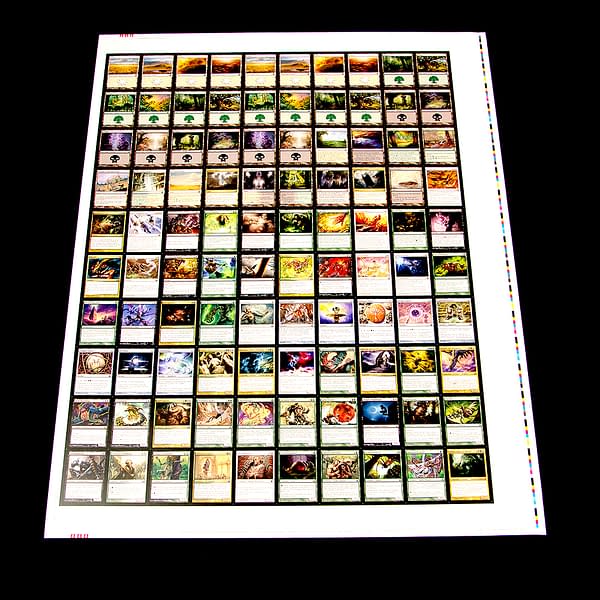 All 100% of proceeds will be donated to the Extra Life charitable organization, benefitting the Seattle Children's Hospital. These sheets are available internationally and will begin each bidding at $1.00 USD.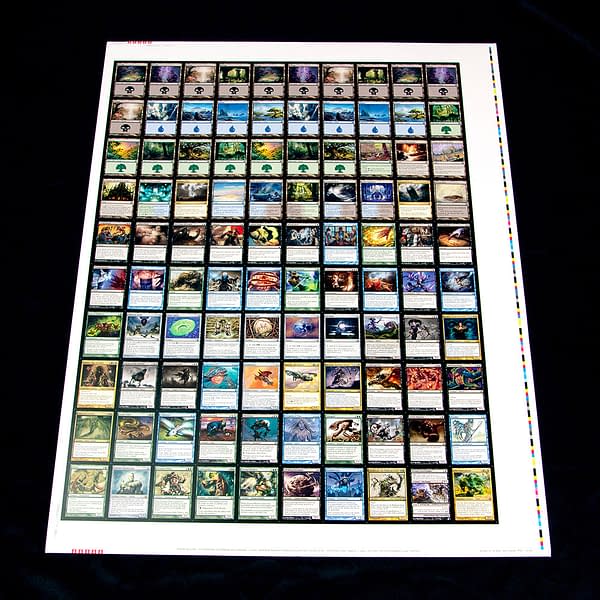 These uncut sheets were pulled straight from Wizards of the Coast's vault expressly for the sake of this charity auction. For those unsure about having space to frame these lovely items, the card sheets are sized at 30" width by 38" height. Each sheet has 100 or more cards (at the most, you'll see 121 cards in an eleven card by eleven card configuration).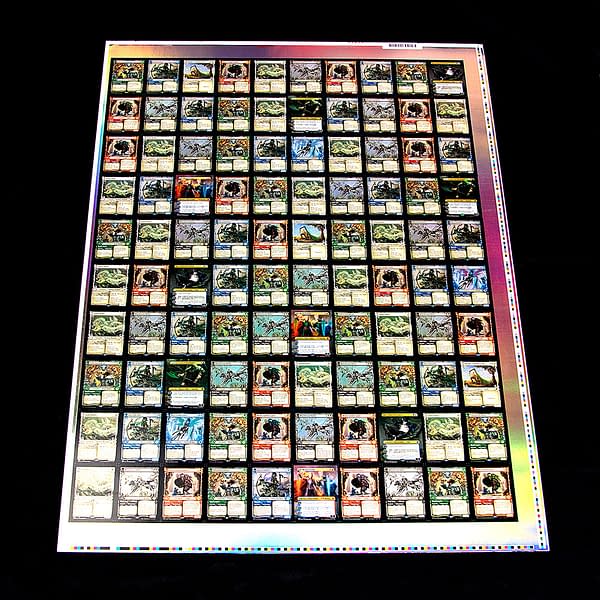 If you or anyone you know are interested in bidding on one of these sheets, visit Ebay.com/wotccharity for more information. The auctions will end on November 3rd, at 11:00 PM Pacific Time (or 2:00 AM Eastern Standard Time), so if any of these sheets tickle your fancy, do not hesitate to bid on whatever catches your eye.
Extra Life is also presently selling collectors boxes of Ponies: The Galloping, the three-card, silver-bordered crossover between Magic: The Gathering and My Little Pony: Friendship Is Magic. These can be found here.
Enjoyed this article? Share it!