Today, VIZ Media announced a brand new book for Magic: The Gathering as part of the game's 25th Anniversary called Magic: The Gathering – Concepts & Legends. The book is basically a retrospective guide to the artwork of the series and how it has evolved over the past couple decades from being a fresh TCG only out in a few shops in the country to being one of the biggest gaming brands on the planet. Here's a little more info from VIZ Media on the book.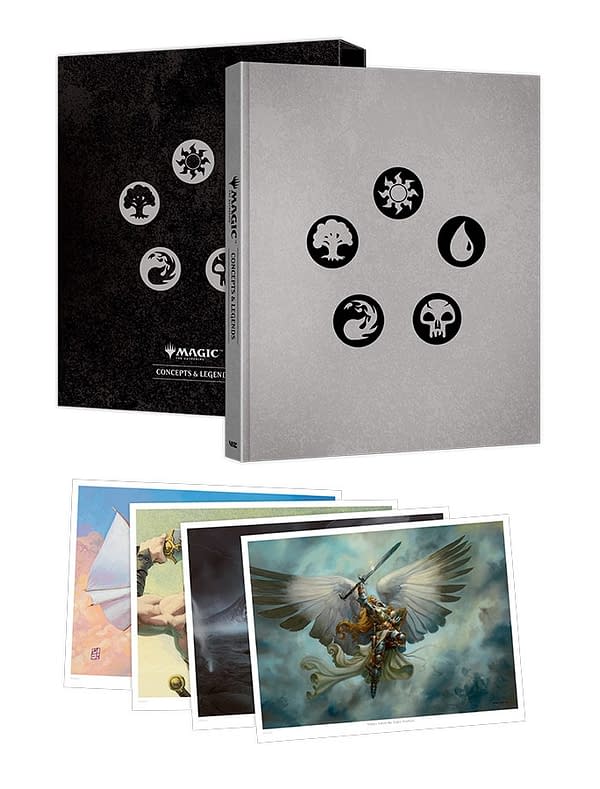 James Wyatt and the Wizards of the Coast team of storytellers and artists open up the archives to give fans a behind-the-scenes look at how they develop the look and feel of the characters, planes, and creatures of the world's most popular trading card game. Celebrating the 25th anniversary of Magic: The Gathering, this beautiful collector's hardcover book features artwork, sketches and commentary showcasing the expansive world that has captivated generations.

"Concepts & Legends pulls from the art and design teams' sketch books and notes to focus on where the worlds and lore of Magic: The Gathering started 25 years ago, where we are now, and where we're going to go next," says Joel Enos, Senior Editor. "Made to highlight the 25th Anniversary of Magic: The Gathering, this is the ultimate collector's book for Magic fans around the world."
The book is currently for sale and will run you about $40. We hope to have a review of the book for you soon.
Enjoyed this article? Share it!