Warhammer: Vermintide 2 has already sold over half a million copies, according to developer Fatshark.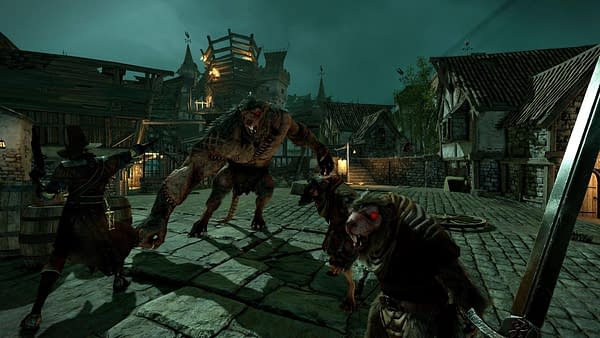 Warhammer: Vermintide 2 is a big improvement on the first game. The first-person action game works similarly to Left 4 Dead, pitting four companions against a hoard of rats and zombies all trying to ruin your day. The first title had a cult following but was certainly rough around the edges despite its crunchy, fun combat. The second looks better, plays better, and is just a great time with friends who want to go smashing through the bad guys in the Warhammer universe.
It seems to be doing exceptionally well too, as audiences are flocking to the title. In a press release from developer Fatshark, the game has now sold over 500,000 copies. In a statement, Fatshark CEO Martin Wahlund talked about how the game's performance had surpassed expectations, especially since it launched just last week. He said:
We are proud and happy that gamers worldwide have taken Warhammer: Vermintide 2 to their hearts. 500,000 games sold was a milestone that we had, but not less than a week after release.
This is great news to hear. The title isn't the biggest in the world and seeing a smaller, more niche game find its audience is always encouraging. Hopefully, this will enable the series to go even further in the future, as it turns out there is a big market for smashing rats to smithereens with friends. Seeing the franchise continue to grow and become one of, if not the premiere Warhammer game series would certainly be really cool. Here's hoping this really allows the franchise to kick on.
Enjoyed this article? Share it!