Wyrd Shows off the New Malifaux Nightmare Box for Gen Con
The new third edition of Malifaux is upon us, with Wyrd Games offering up a new, streamlined version of their awesome steampunk/horror/weird west miniature skirmish game! You can check out the new rules for free, and even get the upgrade cards for your old warbands without spending a penny!
But you're going to want to spend some money right after you see the limited Malifaux Nightmare Edition boxed set that Wyrd is making available in early August for Gen Con. It's a variation on the Molly Squidpidge boxed set, with a cool, pirate themed variant figure for each member of her crew— and they're all pretty amazing!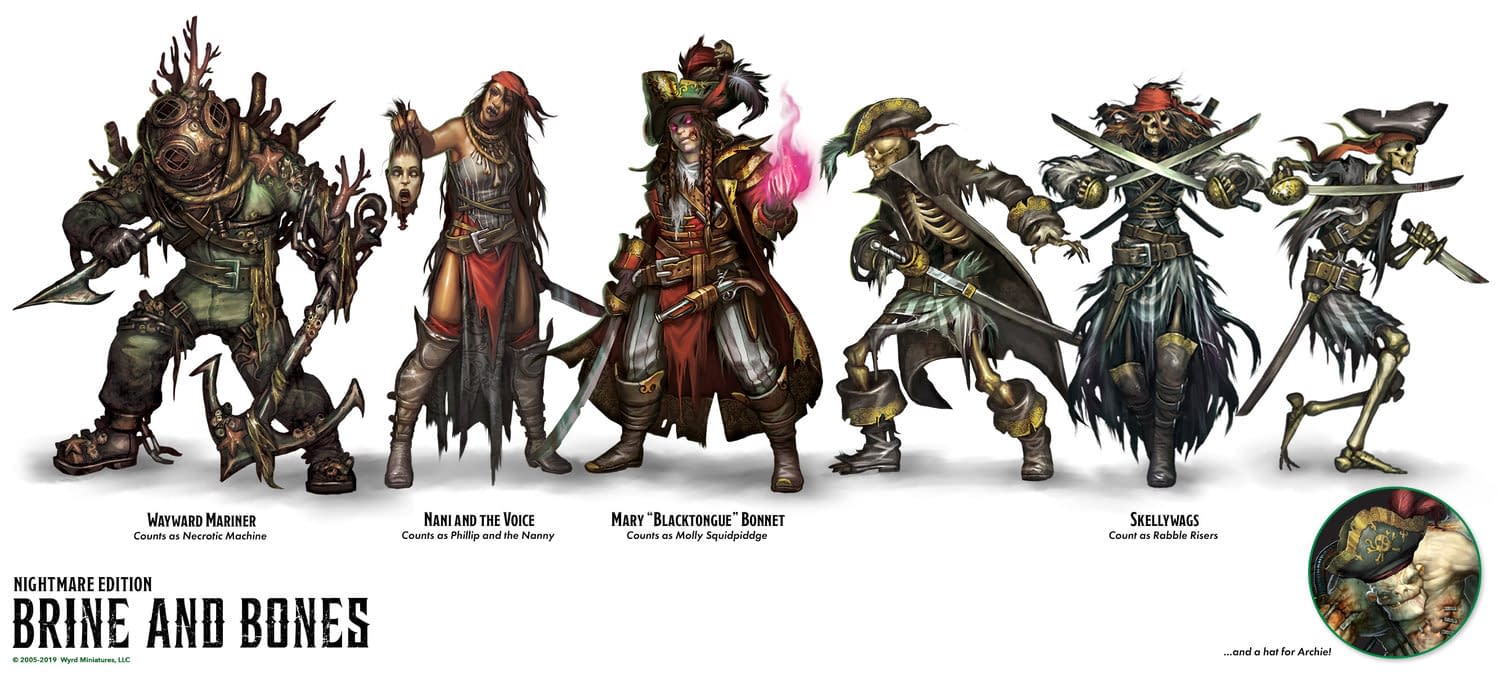 This week, we found Waldo feeling a little groggy. He awoke with a clap o' thunder, then he told us of some nightmarish adventure he had where he pillaged the neighboring warehouse of their pieces of eight (doubtful), abandoned his ship nearly immediately after setting sail (we did find a cardboard box with a skull painted on it in the back, so… maybe?), and drank enough rum to fill a coffer (all right, that one's possible). After he was done pulling our pegleg, we got him out of our hair by suggesting that a mutiny was stirring, and he'd have to protect his plunder.
So while he's out battening down the hatches, we felt it was a good time to reveal some more special edition models that will be available at Gen Con!
Malifaux Third Edition's first Nightmare Box just washed ashore, and it looks like quite a treasure, er, booty. Living landlubbers look elsewhere, because the Brine and Bones box was made for buccaneers who would give no quarter to dig up this bounty. You won't have to swim down to Davy Jones' Locker to get your hands on it, either!
Okay, that's enough pirate-y talk. Let's take a gander at what you'll find in the Brine and Bones Nightmare box, starting with the alt-Molly, Mary "Blacktongue" Bonnet, scourge of the seas.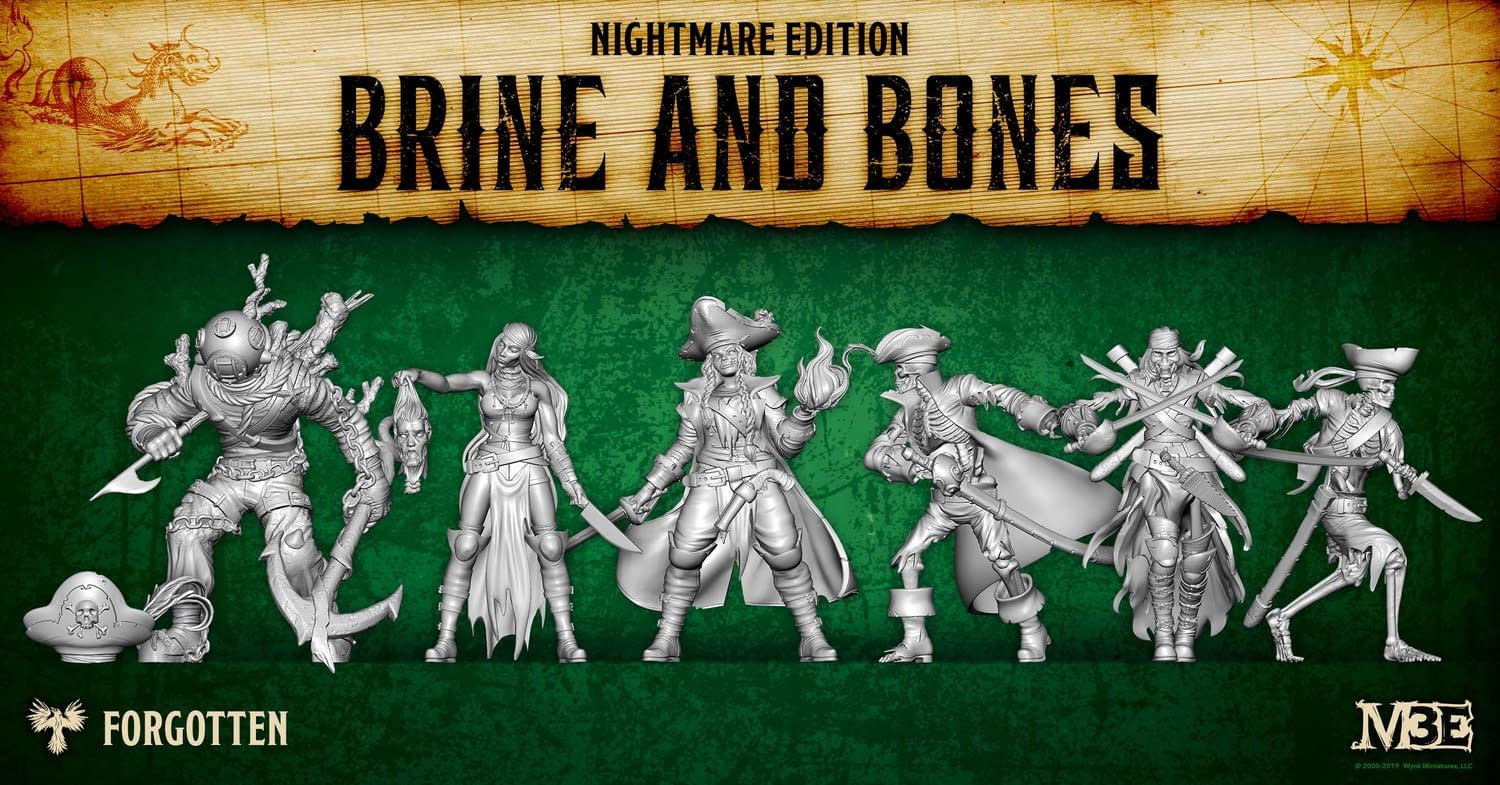 You can find the new Malifaux Brine and Bones set at Wyrd's booth at Gen Con, or grab one online during their annual Gen Con sale. It's a good time to get some of the harder to find figures.