Posted in: Movies | Tagged: Batman V Superman: Dawn of Justice, ben affleck, dc, entertainment, film, jesse eisenberg, the dark knight
---
A Reddit User Says He's Seen Batman v Superman And It's Good
Spoilers and rumors… rumors and spoilers… if you don't want to know anything about Batman v Superman: Dawn of Justice, go away now.
.
.
. Spoilers
A poster in Reddit's DC_Cinematic section, going by the name of ViolatingNDA, is claiming to have seen Batman v Superman: Dawn of Justice in a special mystery screening and is talking about it… and violating the non-disclosure agreement so appropriate user name.
The highlights of his post are this:
The movie is long, similar in length to The Force Awakens but it doesn't drag. The movie uses every minute of its run time wisely.
He says the performances were all great. Jesse Eisenberg's Lex Luthor is far more complex than what we see in the trailers and by the end of the film you will hate him and admire what he can do.
Ben Affleck is the standout of the film though. He plays both Bruce Wayne and Batman very differently and will come across as the villain to some. There is a supposed scene of Batman branding the face of a criminal and the Dark Knight is smiling as he does it. Not something we'd see in most versions of Batman.
The poster gives away the roles played by Jena Malone and Scoot McNairy but those are big enough spoilers if true that you can find it in the original post. Don't want to get too spoiler-ish.
In wrapping it up he says that the Doomsday reveal is only the tip of the iceberg, that the first two-thirds of the film is Batman vs Superman with the final third being the Dawn of Justice part. And his final critic of the film is that this is the best comic book movie since The Dark Knight.
Take all of this with a grain of salt.
---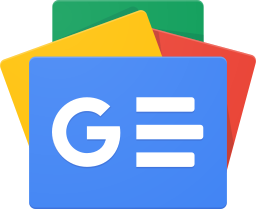 Stay up-to-date and support the site by following Bleeding Cool on Google News today!