This could absolutely be a spoiler for the upcoming Arrowverse crossover, Crisis on Earth-X. So go away if you don't want to know.
.
.
.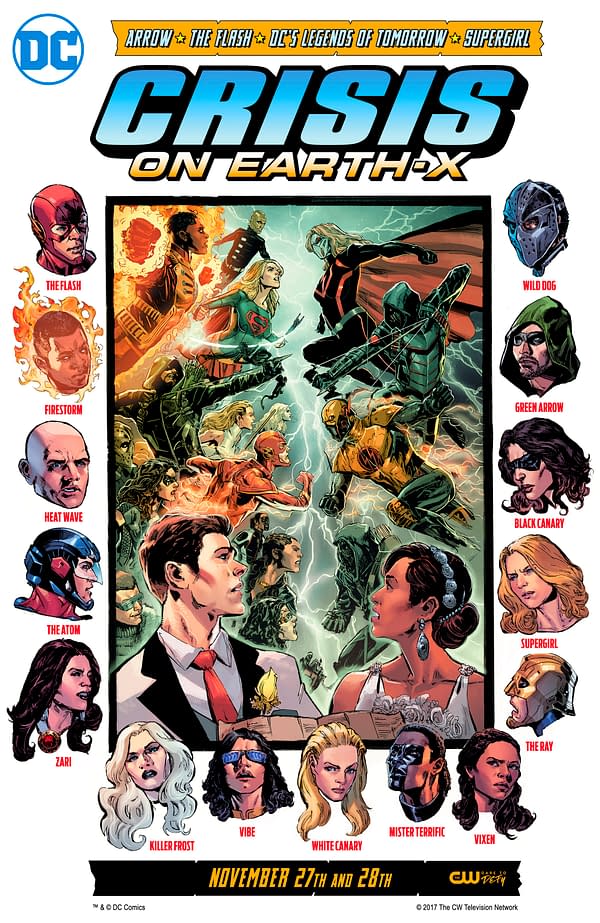 The four-series crossover event Crisis on Earth-X has been filming lately and some spoilerish photos have been popping up on-line. It's out policy on Bleeding Cool to not run set photos unless posted by the studios or cast. But that doesn't mean we can't at least mention the possibility of what might be coming. From the image above you can see that there are villainous versions of our heroes which will make for some good drama. But who is in the costumes may not necessarily be evil doppelgangers.
We know that one of the bad guys is going to be Prometheus (there are 2 archers on the page), but not Josh Segarra. Photos from the set have appeared showing Melissa Benoist in the evil Supergirl costume. But a new photo has surfaced showing Tom Cavanagh back in the yellow and black Reverse-Flash costume, except with two lightning insignias on his chest as we see in the above image.
It makes sense that it's Eobard Thawne and not Barry Allen in the suit, but why would it be the Harrison Wells version of Thawne? That's the mystery that I'd like to understand. At least Cavanagh can now add yet another version of Wells to his list. And it looks like we might now know what that mask below that executive producer Marc Guggenheim was teasing is for.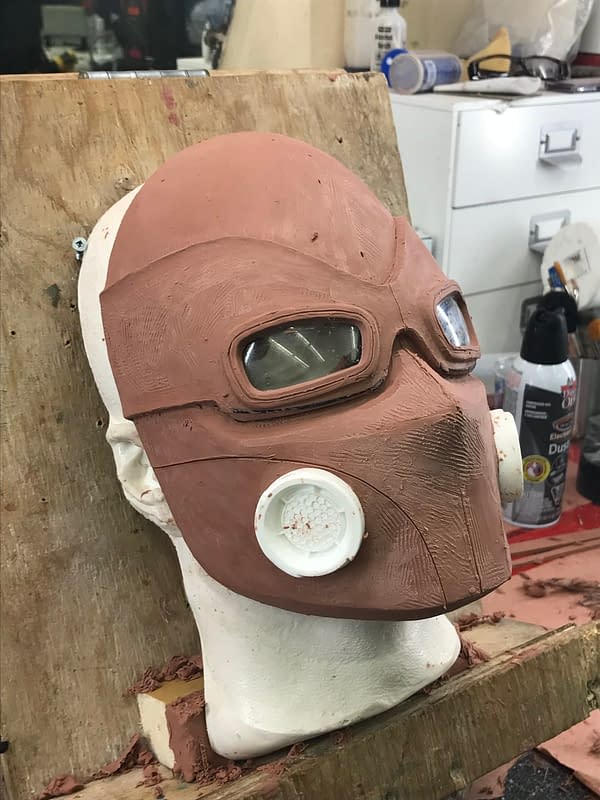 Source: Heroic Hollywood
Enjoyed this article? Share it!