Just when we thought we had too many made up holidays and observation days, along comes Disney-owned FOX with a pitch for X-Men Day!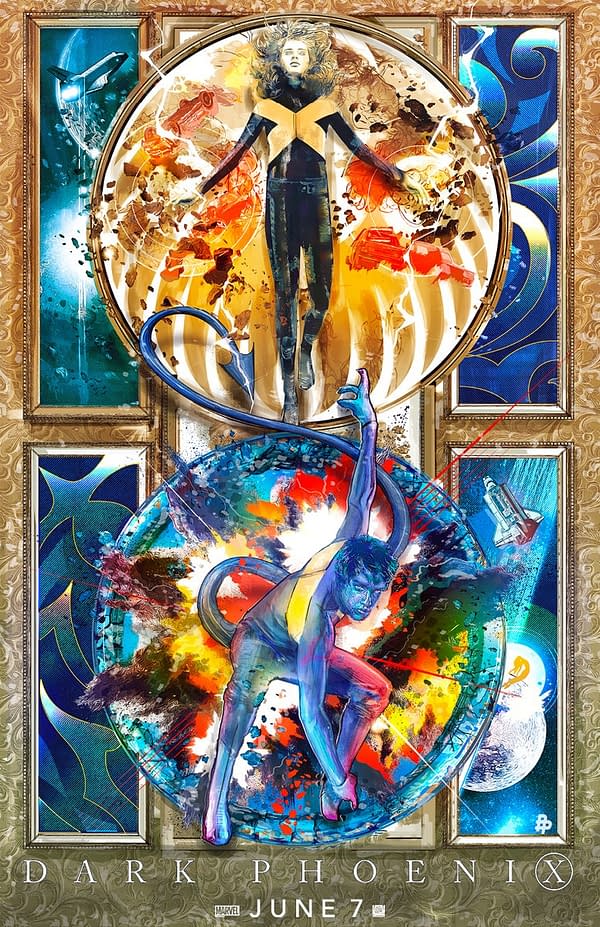 The studio will be celebrate all things X-Men today, which coincidentally happens to be when tickets for the very last of the X-Films (under Fox, anyway) Dark Phoenix are going on sale.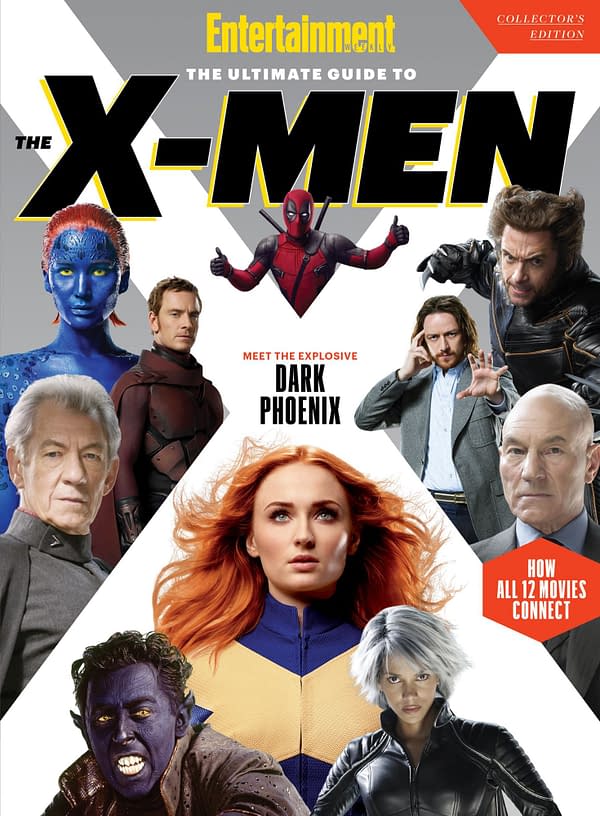 Entertainment Weekly got into the celebration with a special X-tastic issue that'll be hitting newsstands on May 24th, teasing a special collector's issue that'll cover the entire filmography of the Marvelous Mutant characters. Yes, it'll include The New Mutants goodies, too!
There was this featurette as well, featuring actors and actresses from across the 9 X-Men feature films:
Boulevard Beer is releasing a special Dark Phoenix beer, you may recall seeing Chris Claremont finding some in Las Vegas.
Tickets are now on sale for @XMenMovies #DarkPhoenix, go find the perfect showtime for opening weekend: https://t.co/qw5eNfFco5 #XMenDay

And then, answer a few simple questions to help us find you the perfect mutant & BLVD beer based on your personality: https://t.co/pFJ2PPVRrz pic.twitter.com/xJGBQ5lgUQ

— Boulevard Brewing Co. (@Boulevard_Beer) May 13, 2019
DARK PHOENIX- The X-MEN face their most formidable and powerful foe: one of their own, Jean Grey. During a rescue mission in space, Jean is nearly killed when she is hit by a mysterious cosmic force. Once she returns home, this force not only makes her infinitely more powerful, but far more unstable. Wrestling with this entity inside her, Jean unleashes her powers in ways she can neither comprehend nor contain. With Jean spiraling out of control, and hurting the ones she loves most, she begins to unravel the very fabric that holds the X-Men together. Now, with this family falling apart, they must find a way to unite — not only to save Jean's soul, but to save our very planet from aliens who wish to weaponize this force and rule the galaxy.
Dark Phoenix stars Michael Fassbender, Evan Peters, Jennifer Lawrence, James McAvoy, Nicholas Hoult, Jessica Chastain, Tye Sheridan, Sophie Turner, Kodi Smit-McPhee, and Alexandra Shipp. Simon Kinberg directs.
It'll hit theaters on June 7th, 2019.
Enjoyed this article? Share it!