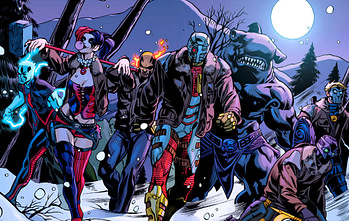 All those Warner Bros / DC Entertainment movie dates with no titles? Well, Variety may have found one. They are reporting that Fury director David Ayer is the choice to direct The Suicide Squad.
Dan Lin is producing the film from a script by Justin Marks (Street Fighter: The Legend of Chun-Li).
The Suicide Squad is a team of supervillains who are given a chance at clearing their name by taking on missions which will likely get them killed. And they get a bomb implanted into them just in case they try to run off.
Ayers is considered a good fit for the dark and edgy tone Warner Bros is looking for thanks to his previous work End of Watch and Training Day.