What Movie Do You Want To See Re-Released in Theaters?
Warner Bros. has officially announced that they are re-releasing Inception the other day on July 17th. They are saying it's for the tenth anniversary of the movie, but due to the COVID-19 pandemic movie theaters have been closed for months. There is a lot of uncertainty about whether or not people are even going to be willing to go back to a movie theater once they open up again and what kind of restrictions people are going to be willing to put up with. The idea that theaters are going to be showing re-releases of older movies is a pretty safe one. It's a good way of testing the waters as to whether or not people are going to show up t0 watch movies again without studios risking major production budgets. So we asked some of the staff at Bleeding Cool what movies they would like to see on the big screen, and we got some great answers.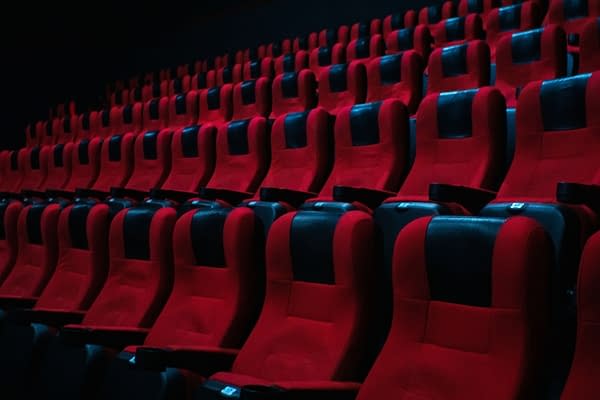 Kailyn Booth – Editor-in-Chief: The movie I would love to see on the big screen would be The Matrix. It played a huge part in introducing me to science fiction and action movies that I wasn't really into when I was younger. The special effects still hold up to this day, and the filmmaking that the Wachowski's created back then is just stunning. The soundtrack was my jam as a teenager and hearing all of those tracks in a big theater would be a ton of fun. This is a release that we're probably going to see since Warner Bros. is releasing The Matrix 4 in 2022. It wouldn't surprise me to see them do some sort of three movie marathon leading up to the midnight premiere of the fourth movie. While the second and third movies are pretty mixed overall, the first remains a game-changer that I never got to see on the big screen. I'd love to see it released now.
Adi Tantimedh – Writer: Wong Kar-Wai's 1994 movie Chungking Express. Scripted quickly, pulling A-list actors who happened to be available, the film was shot in two weeks. One week on the Takeshi Kaneshiro-Brigitte Lin half, another week on the Tony Leung Chiu Wai and Faye Wong segment. Two dreamy, surreal, woozy almost-love stories about missed connections and yearning. Takeshi Kaneshiro as a heartbroken cop trying to drink away getting dumped and getting infatuated with Brigitte Lin's blonde-wigged femme fatale that he doesn't know is on the run from a deal gone bad. Tony Leung Chiu-Wai as a beat cop who buys his lunch from the little coffee bar that goofy Faye Wong works at. He's too hung up on his constantly-gone air stewardess girlfriend to notice Faye Wong developing a slow-burning crush on him, to the point where she starts breaking into his apartment when he's out on the job. They used cinematographer Chris Doyle's apartment to serve as the apartment and completely trashed it. All for the sake of Cinema and to get director Wong Kar Wai out of a bind because he needed to deliver a movie fast. The result is the most influential Asian movie of the 1990s. To watch it again is to feel nostalgia for a Hong Kong that might be gone, back when it seemed to offer almost limitless freedoms and the freedom to dream.
Eden Arnold – Writer: Now, I got lucky in that I've worked as a projectionist for a film program and gotten to show loads of old films on the large screen, but one that never gets old is Wizard of Oz, easily. It's spectacular, the large set pieces easily hide details on the small screen, plus it's absolutely adorable in all its technicolor and musical glory—bonus points for being able to watch it four times in a row and still not hating it. Let's see you be as fun of a watch, Lawrence of Arabia.
Mark Seifert – Managing Editor: Classic stuff. Superman the Movie. Batman '89. Star Wars. Alien. Terminator. Predator. Pulp Fiction, which I saw in a packed campus theater on Saturday night. Stuff where you want to be part of the audience reaction and don't mind missing stuff because of that. I saw Good Morning Vietnam in that same packed theater. We missed every other joke because everyone was laughing so hard. It was still great.
Jeremy Konrad – Writer: The movie I want to see in the theater again would be Ghostbusters, for two reasons. 1) it came out the year I was born, so I have never seen it on the big screen. And 2) because it is timeless and would still excite the audience and make em laugh. The effects hold up, and a good time would be had by all.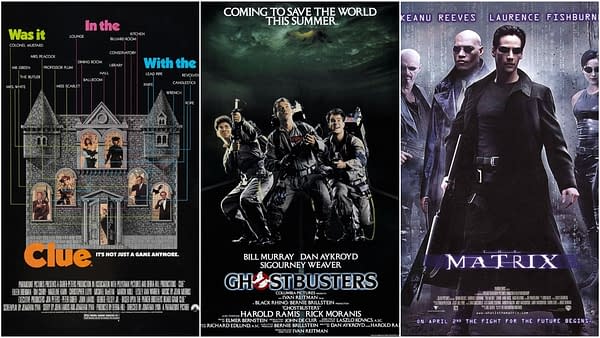 Tom Chang – Writer: Oh, as far as my recommendation for a film that should be re-released to theaters and why the experience itself is worth it is Shazam! Shazam! fulfills so many different checkboxes as to why it's fun to go to the theaters. Everyone in the film looks like they're having fun. The two main characters have the best time together, bonding over discovering Shazam's powers. It is also a coming of age story, contains very relatable characters, and redefines the meaning of what a loving family can be.
Andy Wilson – Writer: The movie we need back in theaters is Ghostbusters. It's a brilliant action-comedy that we all can love, plus its amazing cinematography from Laslo Kovacs shines all the more brilliantly on a big screen. I hate that one of my favorite movies of all time has been co-opted and become a touchstone for alt-right meninists still Mad Online about The Basic Concept of Women Ghostbusters, but here we are. Anyway, if we can try to forget that, and try to forget the threat of COVID-19, then hopefully we can enjoy some Ghostbusters.
Jason Henderson – Writer: I would love to see the 1978 Superman on the big screen, I remember just being awed by Christopher Reeve playing that amazing Jesus like re-imagination of Superman after growing up with the sort of grumpy sergeant style Superman of TV. It would be great to go to the movies and believe that a man can fly.
Gavin Sheehan – Games Editor: Clue (1985). Back when this film was first released, it wasn't in the form we know it today. Whenever you see it these days, it has three possible endings, with the last ending being the one that is accepted as the real ending. But back in 1985, they released three versions of the film across the country with a single ending in each movie. So unless you checked the poster to see "Ending #2" on it, you didn't know what you were going to get, and it was supposed to make everyone go see the film three times to get the full experience and, in theory, triple the box office returns. The experiment failed in 1985. But now that it become a cult classic to where people can quote that movie verbatim like Ghostbusters or Back To The Future, I think its got a decent chance of being shown in its original form again with a mystery ending each time. Or hell, if the studios don't like that, just do an enhanced HD version of it to run for a week starting on December 13th, 2020 (the 35th anniversary) to rake in money from all the hardcore fans one more time before putting it on 4K Blu-ray again.
---
---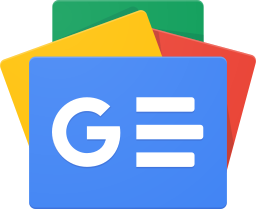 Stay up-to-date and support the site by following Bleeding Cool on Google News today!