Castle Talk: "Bent Heavens" Author on Alien Invasions, Teens and Torture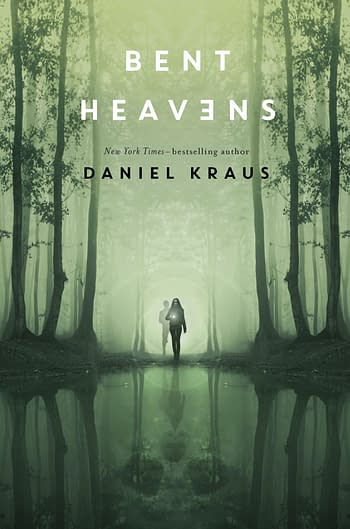 This episode we're chatting with Daniel Kraus, author of Bent Heavens, a new, horrific SF novel from Henry Holt/Macmillan Books. As of this writing the book is listed by Amazon as the #1 New Release in "Teen & Young Adult Fiction about Death & Dying."
The publisher sums up Kraus's storied career thusly:
Kraus has landed on Entertainment Weekly's Top 10 Books of 2015 (The Death and Life of Zebulon Finch) and has won two Odyssey Awards (for Rotters and Scowler). With Guillermo del Toro, he wrote the bestselling The Shape of Water and Trollhunters (the inspiration for the Netflix series). His novels have been Library Guild selections, YALSA Best Fiction for Young Adults picks, Parent's Choice Gold Award winners, Bram Stoker finalists, and more.
Bent Heavens tells a story that Kraus has labeled "ET, if the kids decided to torture ET." In this book, they feel sure they have a good reason. Olivia and Doug, both high school seniors, are reeling from the disappearance of Olivia's father soon after what he claims was an alien abduction. Now, the pair have captured an alien and begun to torture it—first to get information, but soon enough just for revenge.
We talked on the podcast about what the book has to say about torture, the lessons the young learn from those in power, and the legacy of "enhanced interrogation tactics" long outlawed by the Geneva convention before being embraced by the US Government in the months after 9/11.
Listen here:
Listen on YouTube:
Castle Talk Podcast Links:
Join us over on Facebook to chime in.
The show is hosted here. Get our RSS Feed. Subscribe at iTunes. Listen on Stitcher. Or watch on YouTube.
Twitter: jasondhenderson.
The Team: Hosted by Jason Henderson, editor of the Castle of Horror Anthology and Young Captain Nemo, and creator of the HarperTeen novel series Alex Van Helsing.