Crypto-Z Extends Bestseller Ancestor In Post-Apocalyptic Podcast
In this episode, Jason chats with producer Hadrien Royo about the audio series Crypto-Z, which you can find on any podcast app. Hadrien is an award-winning filmmaker who has helped independent features come to life and get prestigious festival runs. He is the producer and director of Crypto-Z, an audio drama podcast, and the founder of euphonie™, a creative agency dedicated to developing original stories across media channels and helping their creator reach their audience where they are now.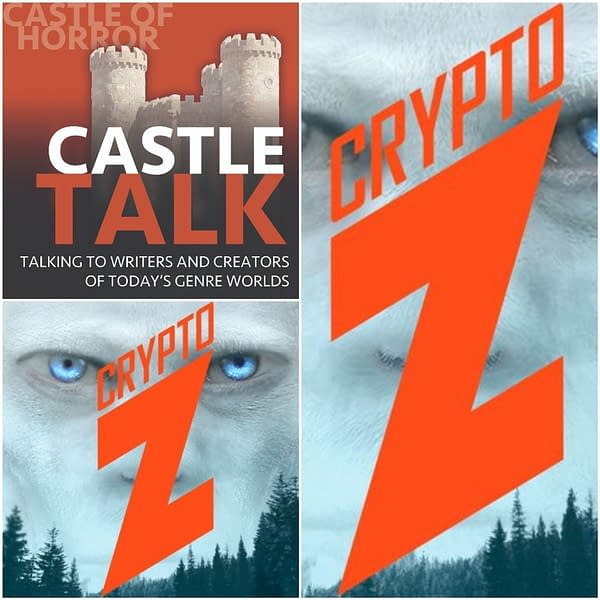 Crypto-Z is an audio series collaboration between Danielle Trussoni and Hadrien Royo that explores the world of climate change, extinction, and the hunt for the planet's most resilient lifeforms.
In an era when scripted podcasts are on the rise (with popular offerings like Earbud Theater regularly bringing new episodic horror), Crypto-Z is one of the first podcasts to extend the world of a best-selling novel– in this case. The podcast takes place in the world of Trussoni's The Ancestor, which was about a woman discovering her legacy in a castle in the Italian Alps. In Crypto-Z, many years have passed, and an X-Files-like group of agents in the same world are searching for many of the same secrets, including a yeti-like group in the alps that may hold the key to humanity's survival.
Listen to the interview here:
Listen on YouTube:
Check out the Trailer:
Jason Henderson is the host of the Castle of Horror and Castle Talk Podcasts, the editor of the "Castle of Horror Anthology" series. The author of Quest for the Nautilus: Young Captain Nemo from Macmillan Children's Books. His new horror series "Surf Mystic," under the pseudonym Peyton Douglas, debuted with the novel Night of the Book Man this summer.