The Walking Dead Season 8, Episode 9 Review: "I Will Honor You, Carl"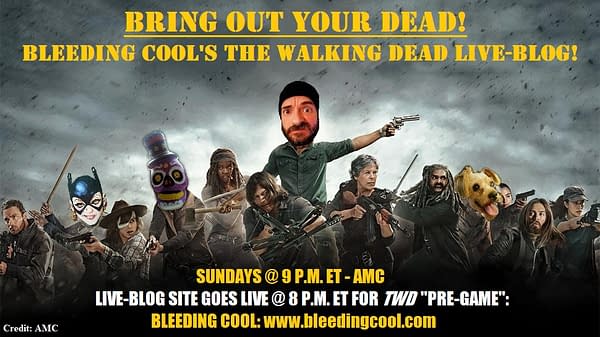 Welcome back to Bleeding Cool's weekly recap of AMC's The Walking Dead Season 8: Bring Out Your Dead!. After a mid-season break that felt a lot longer than it actually was, we're back with our "revap" (review/recap) of the series' ninth episode: 'Honor':
The Walking Dead Episode 8×09 'Honor': Rick faces new difficulties after a battle. Meanwhile, the fight continues in other communities as core members face hard decisions.
The show's mid-season finale saw Rick (Andrew Lincoln) and his coalition beaten pretty hard but still not broken, driven underground by a newly emboldened Negan (Jeffrey Dean Morgan) and the Saviors. As the Hilltop readies itself for a final battle and the Saviors poised to launch a final strike, our heroes have realized that "It's Time to Finish the Fight!" Aside from Carl (Chandler Riggs) set to shuffle off this mortal coil during the mid-season opener and Morgan (Lennie James) set to move on to Fear the Walking Dead, all bets are off going into the final eight episodes. But one quick thing before we get our recap under way…
Just to be clear, this is what I like to call a "revap": a recap/review/stream of consciousness mash-up "monster" all its own — but I will be covering some themes and takeaways involving major and minor plot points from the episode. Just something to keep in mind before watching or re-watching the episode. Definitely not looking to have angry fellow geeks outside my apartment with pitchforks and torches because I slacked off on the spoiler warnings. In honor of Riggs' final appearance on The Walking Dead, AMC released the following retrospective teaser:
The Walking Dead's cast and creators talk about the survivors' strengths and weaknesses as they prepare to face Negan during the second-half of Season 8:
Thanks for joining us this week, and make sure to join us next week as we take a look at: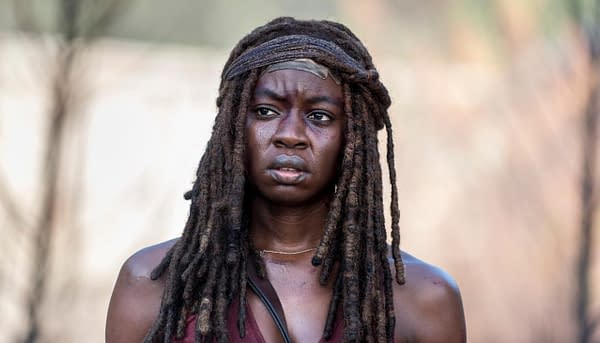 The Walking Dead Episode 8×10 'The Lost and the Plunderers': Groups unite their forces and converge on the Hilltop; Aaron and Enid search for allies; Simon takes matters into his own hands.

The Walking Dead Season 8, Episode 8 Recap: "That's How It's Gotta Be"
The Walking Dead Season 8, Episode 7 Recap: "I Am a Small Person"
The Walking Dead Season 8, Episode 6 Recap: "Who Am I to Choose for Them?"
The Walking Dead Season 8, Episode 5 Recap: "Things Change, Man"
The Walking Dead Season 8, Episode 4 Recap: "And Yet I Smile"
The Walking Dead Season 8, Episode 3 Recap: "He's Not Worth Killing; Not Yet, Anyway"
The Walking Dead Season 8, Episode 2 Recap: "Fake It Till You Make It, Baby"
The Walking Dead S08E01 Recap: 'You're Gonna Make Me Count?'
---
---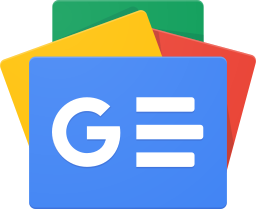 Stay up-to-date and support the site by following Bleeding Cool on Google News today!