Posted in: Opinion, Preview, streaming, TV, TV | Tagged: bctv daily dispatch, doctor who, preview, scott adams, streaming, television, the last of us, yellowjackets
---
BCTV Daily Dispatch: A Richly Deserved Scott Adams/Dilbert-Free Space
In today's BCTV Daily Dispatch: BCTV is a Scott Adams/Dilbert-free zone. Plus, James Gunn/Henry Cavill, The Last of Us, South Park & more!
---
Before I dive any further into today's BCTV Daily Dispatch editorial, now might be a good time to address the elephant, the gorilla & every other metaphorical animal chillin' in the metaphorical corner of the metaphorical room we create in our minds to convey "there's some important shit we need to discuss sooner rather than later." I get that Scott Adams/Dilbert might be an odd topic for an editorial coming out of television/streaming, so we're going to say that it was because I was a fan of the 1999-2000 animated series and leave it at that. No other reasons. Nothing else to see here… [puts hands in pockets, begins whistling & looking around in every direction without making eye contact]. Today, we have Adams calling Black Americans a "hate group" and telling white people to "get the hell away from Black people" and "just get the f**k away," proving (from all of the medical training perspective that a television/streaming editor can muster) what the results of long-term exposure to the same stapler, "I hate Mondays," Post-Its & morning coffee jokes for a decent chunk of your life would be.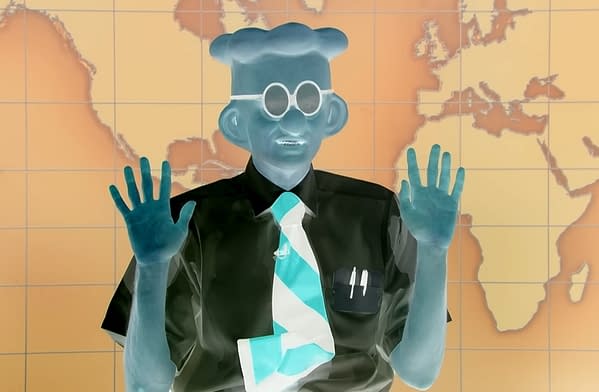 So what does that have to do with BCTV and us being an Adams/Dilbert-free zone? Because Adams gave me the opportunity to demonstrate just how easy some editorial decisions can be sometimes (though rare). You have to cover his comments because that's what lit the match. And you have to cover the fallout that resulted – in this case, the newspapers and other businesses that cut ties. But offering details on where he's taking the character, offering links to subscribe, and things like that? That's not coverage. That's giving Adams an opportunity to rent you for a glorified infomercial while you sell out for clicks. It's not "how things are done" or "how news works." It's just shitty professional practice with a high LCD factor. And it's something we're trying to avoid. That's something I thought you should know… now where's the BCTV Daily Dispatch?!
BCTV Daily Dispatch: James Gunn/Henry Cavill, The Last of Us, WWE/Vince McMahon, Bob's Burgers/The Simpsons/Family Guy Crossover & More!
Plus, check out our coverage of (no longer) Hulu's The Devil in the White City, DC Studios/DCU "Chapter 1," Showtime's Yellowjackets, The CW's The Flash, AMC's The Walking Dead "Summit," Disney+'s Zorro, Paramount+'s Star Trek: Picard, Disney+'s The Mandalorian, Comedy Central's South Park, Apple TV+'s Silo, Amazon's Citadel, BBC's Doctor Who, Tencent's The Three-Body Problem, and more! And before we wrap up things, make sure to check out today's BCTV DD "Long-Distance Dedication": Stone Temple Pilots with "Trippin' On A Hole In A Paper Heart."
Now, here's a look at your Bleeding Cool TV Coverage for Tuesday, March 7, 2023:
The Devil in the White City Series Adapt Not Moving Forward At Hulu
James Gunn Shuts Down Yet Another Henry Cavill/DC Studios/DCU Rumor
Vince McMahon Reportedly Backstage at WWE Raw Sporting Mustache
Think You Know DCU Chapter 1? Gunn Says We Don't Know the Half Of It.
WWE Raw Preview: John Cena Returns on the Road to WrestleMania
Yellowjackets Season 2: Florence Welch Teases '90s Song Cover & More
The Flash Season 9: Gorilla Grodd Fans MIGHT Want to Check Out S09E05
The Walking Dead: Lesley-Ann Brandt Joins Rick Grimes/Michonne Series
Bob's Burgers, Family Guy & The Simpsons Cook Up a New Crossover
Zorro: Bryan Cogman to Showrun, EP Wilmer Valderrama, Disney+ Series
Star Trek: Picard Releases Season 3 Ep. 4 "No Win Scenario" Images
The Mandalorian Season 3 Key Art: The Armorer & Anzellan Droidsmiths
South Park Season 26 Promo: Stan's Love Life Getting ChatGPT Upgrade?
Silo: Apple TV+ Releases Teaser, Images for Hugh Howey Series Adapt
Citadel: Russo Brothers, David Weil Spy Thriller Gets Official Trailer
Doctor Who: Flux Nearly Shelved, Whittaker Turned Down Jobs: Chibnall
The Last of Us Season Finale "Look for the Light" Preview Released
The Three-Body Problem E26 Review: Science Grandma's Lack of Closure
Community, The Flash, SNL, AEW, Chris Rock & More: BCTV Daily Dispatch

Bleeding Cool TV on Instagram: For all of the stuff too random and bizarre to make the site, make sure to follow us on Instagram: Bleeding Cool TV (@bleedingcooltv).
BCTV Daily Dispatch: For a look at what's going on across the television and streaming landscape, sign up for Bleeding Cool's daily email round-up of the news you need to know here.
---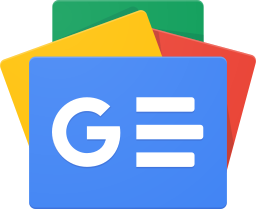 Stay up-to-date and support the site by following Bleeding Cool on Google News today!