CAOS, Disco, FOX News, Glee, The Batman & More: BCTV Sunday Slices
It's time once again for BCTV Sunday Slices, our little slice of weekly heaven where I look back at Bleeding Cool's television (BCTV) coverage from the past week to offer some blunt, opinionated thoughts on what became of the television landscape over the past several days. This week, we saw a post-holiday weekend slow build and with good reasons: starting this weekend, we start shifting into summer virtual convention coverage mode and keep pedal-to-metal through August. Just so it's clear and there's no confusion, the wisdom you're about to receive is all my own, and you are more than welcome to praise me for my wisdom- or you can even tell me how "this isn't what Bleeding Cool is all about." Spoiler for my reaction? *Yawn*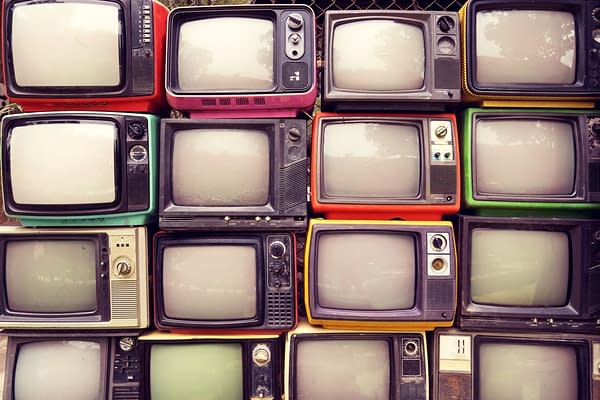 From some The Walking Dead fans not knowing how to be decent human beings and the effectiveness of Netflix's Unsolved Mysteries reboot to the Magnum P.I. and MacGyver showrunner getting the boot and Chilling Adventures of Sabrina getting hit with a cancellation spell (and two scoops of other topics in-between), here's a look at what's on the menu this week from BCTV Sunday Slices:
The Walking Dead: Michael Cudlitz Discusses THAT Season 7 Episode and The Walking Dead: Michael Cudlitz Talks Glenn, Abraham Deaths, "Caryl": So it looks like we're starting with some incredibly stupid s**t: TWD "fans" who have raging hard-ons for Carol and Daryl to be together that they live in this twisted land where anyone who thinks otherwise is "The Anti-Christ." F***ing chill, people – and be better. Cards on the table? Carol and Daryl should have a brother/sister dynamic of bonded friendship, because honestly? There's never been a sense of heat or passion between the two. Sorry. It's true. Stop projecting.
Jesse Ventura Supports Mask-Wearing, Jill Stein Presidency: "Hey, remember that guy from Predator with the big gun who didn't have time to bleed? Yeah, that guy! Wouldn't he make a great president?" That was a thing at one point in this country- many of you probably bought into it. Sure sounds like crazy, silly s**t now, doesn't it? Unless that's what THEY want you to believe…
The Batman Director Matt Reeves Inks Overall Deal with WBTV Group and The Batman Director Matt Reeves, HBO Max Team for Gotham Series: Not just pretty sweet news, but the tip of a much larger iceberg that will reveal itself a ton more between now and DC Fandome later this summer.
The Baby-Sitters Club Review: Heartfelt, Cheese-Free Reboot Impresses: For all the eye-rollers out there, a bit of a reality check: Netflix's take on the popular book series has some of the best series writing going right now. The cynical little bastard in my brain keeps whispering about when (not if) they eventually give it a Riverdale approach, but we'll cross that inevitably depressing bridge when we find it.
Unsolved Mysteries: Netflix Series Already Helping Solve Mysteries and Unsolved Mysteries Co-Creator On Season 2, Going Hostless, Update Eps: I know it's a reboot of the popular Robert Stack-hosted series, but the creepy tone and vibe remind me more of Leonard Nimoy's In Search Of– and I mean that as a high compliment. I'm glad they're going to stick with going hostless if there's a second season: having the people in each case be the voices is much more powerful.
Take Notes, Geralt: The Witcher Showrunner Knows How to Slay a Troll: Goddamn, it was beautiful. The Witcher showrunner Lauren S. Hissrich has enough plates spinning at the same time to let a Twitter troll get away with a bunch of passive-aggressive bulls**t. I especially love that she went the "Cyrano de Bergerac" route of beating her opponent down with every syllable, not a single wasted word.
WWE Confirms: Eyeball Must Be Extracted to Win Eye for an Eye Match and Report: Eye for an Eye Match at WWE Extreme Rules Will Be Cinematic: It feels like there's a writer or two on staff at the WWE who have "pirate messiah" on their Seth Rollins Bingo card, and they're looking to mark that box at The Horror Show at Extreme Rules.
The Walking Dead Writer LaToya Morgan Inks Exclusive WBTV Group Deal: Nothing snarky here. Great news and a huge TWD loss. Onward and upward, with a very cool deal and major congrats from BCTV.
Magnum P.I., MacGyver: Peter Lenkov Fired; CBS Names New Showrunners: There's an expression about "reaping" and "sowing" or something like that, right?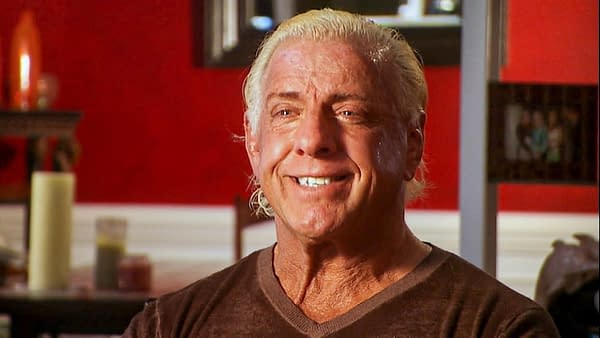 Ric Flair Defends WWE Over Coronavirus Safety: Morale is Great: And you can trust the word of a man who's "retired" 2,358 times, ladies and gentlemen.
The Wonder Years: ABC, Lee Daniels Developing Black Family-Led Reboot: If for no other reason (and there are loads of reasons), I enjoyed reading this because it allowed me to daydream about all the close-minded "not racist" racists who will lose their proverbial s**t when they read this. Makes my coffee just that much sweeter.
Batwoman: Javicia Leslie Cast as New Lead Ryan Wilder and Batwoman: Ruby Rose Posts Support for Javicia Leslie Casting: It might not be the most popular opinion out there, but I wasn't that big of a Ruby Rose fan when it came to Batwoman. Always felt like she was walking through the part, so I'm psyched for Leslie to get a turn behind the cowl.
Fyter Fest: Taz Revives ECW's FTW Championship, Gives It to Brian Cage: Not gonna lie: it gave me the old-school ECW chills and it was a nice reminder of just how much of a badass Taz was and continues to be.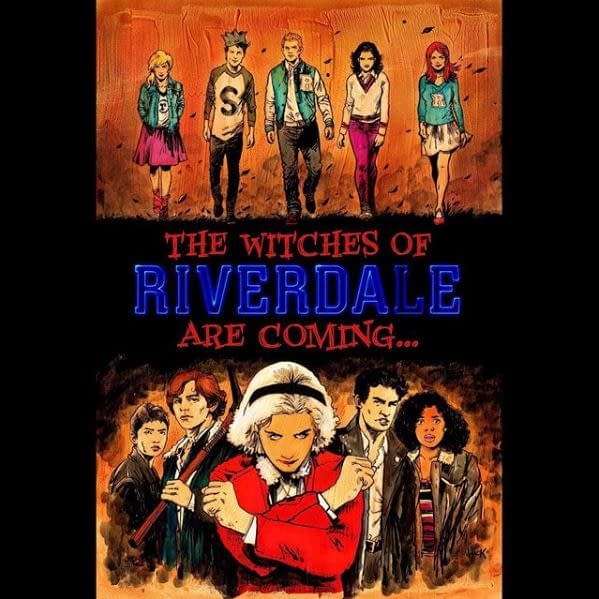 Chilling Adventures of Sabrina Airing Final 8 Eps Later This Year, Chilling Adventures of Sabrina Team Post Responses to Series Ending, and Chilling Adventures of Sabrina/Riverdale Crossover Was Part 5 Plan?: While I didn't see this one coming, I'm not surprised. That said, unless he has a deal for a new home close at hand, it was a bit of a d**k move on Roberto Aguirre-Sacasa's part to tease a Part 5 crossover with Riverdale that will never happen. Continue it in the comics? That's great- but how does that help? I became a fan of living, breathing people, not comic book pages.
Glee Star Naya Rivera Reported Missing; Search Resumes Thursday: A tragic story made worse by Glee "fans" who are taking a horrible situation like this and using it to threaten Lea Michele. Grow the f**k up and remind yourselves over and over again that's it's just television.
WWE Star Roman Reigns Calls Out NXT Champion Keith Lee: Don't worry, Keith. You'll be a retired champ by the time Roman makes it back into the ring- though he would be money for the Isolation Wrestling Federation (I.W.F.).
Disco Inferno Calls for AEW Boycott Over Ratings Discrimination: Someone finally told Disco that ratings are based on the age group that advertisers can sell the most s**t to? What a bold concept. Next week, someone should show him how far technology's evolved since the days of the beeper.
Tucker Carlson Writer Resigns Over Offensive Posts; FOX News Responds: Oh look. FOX "News" has racist, sexist pieces of garbage working at it. I'm. So. Surprised. *Yawn*. Goebbels would be proud… and probably "news editor."