James Gunn "Making Lists" for Superman: Legacy Casting But No Notices
A week after announcing he would direct Superman: Legacy, James Gunn was back on Twitter graciously knocking down another casting rumor.
---
A week after DC Studios co-head James Gunn confirmed that he would now be writing and directing Superman: Legacy, guess what we're back to? Yup, debunking casting "exclusives" so you don't have to. Though, if we're being fair? We almost went nearly two weeks since Gunn put to rest casting rumors by revealing that a casting director hadn't even been hired yet. But this time must be different… right? Because apparently, these are "new" official casting notices for the roles of Clark Kent, Lois Lane, and Jimmy Olsen, with the roles set in an age range of "early 20s" and "open to all ethnicities." Well, Gunn was asked about the level of "truthiness" of the report… you know where this is going, right? "Untrue. We haven't begun casting other than making lists, and it's not limited to people in their twenties," was Gunn's response. Here's a look:
Here's a look at Gunn's tweet making the announcement that he would be writing and directing Superman: Legacy, followed by the full, heartfelt text of the message he shared while confirming what's been rumbling around social media since last week:
"Yes, I'm directing Superman: Legacy to be released on July 11, 2025. My brother Matt told me when he saw the release date he started to cry. I asked him why. He said, 'Dude, it's Dad's birthday.' I hadn't realized," Gunn wrote in the opening to his series of tweets announcing the news. "I lost my Dad almost three years ago. He was my best friend. He didn't understand me as a kid, but he supported my love of comics and my love of film, and I wouldn't be making this movie now without him. It has been a long road to this point. I was offered Superman years ago – I initially said no because I didn't have a way in that felt unique and fun and emotional that gave Superman the dignity he deserved. Then a bit less than a year ago, I saw a way in, in many ways centering around Superman's heritage – how both his aristocratic Kryptonian parents and his Kansas farmer parents inform who he is and the choices he makes."
---
---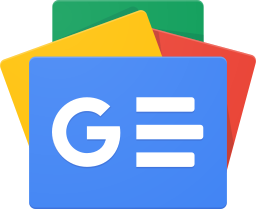 Stay up-to-date and support the site by following Bleeding Cool on Google News today!