'The Flash' Season 5, Episode 22 "Legacy" Leaves Behind Heartbreak, Hope [SPOILER REVIEW]
Last we left the CW's The Flash, Eobard Thawne was about to escape his death sentence – and this week in our fifth season finale "Legacy," we get the showdown that has been teased all season long as well as the daddy-daughter team-up to end all team-ups. As the title suggests, we investigate the legacy of our heroes and their choices, especially as we have to say goodbye to some of them. Prepare for tears. It's season finale time.
Before we go any further, it seems fair to remind people: MASSIVE SPOILERS AHEAD!
Our heroes find themselves in a conundrum: Cicada's dagger is the thing depriving Thawne of his powers. He has been training Nora to, yes, help her father – but also to get rid of the object which holds him back. So if Team Flash blasts the dagger out of existence, Thawne can go free in the future. If they don't, Cicada will continue to murder thousands of innocent metahumans.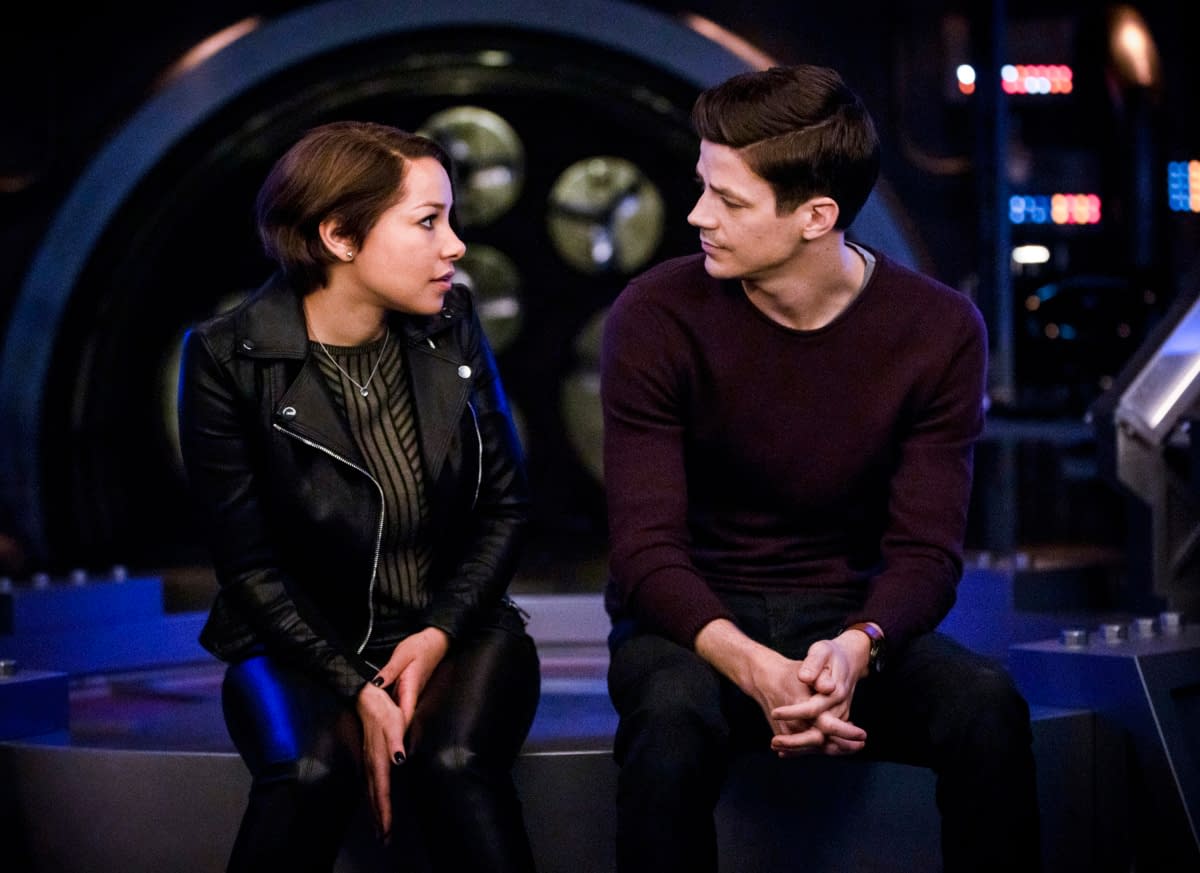 So much of the plan revolves around using Nora's psychic connection with Grace to try to convince her young-in-a-coma self that she needs to give up. This provides some of the best moments of the episode as, in her psyche, she listens to a sort of shoulder angel/shoulder devil version of her uncle (a returning Chris Klein) who plays the kind and evil versions of himself. It's a really great end to his work as an actor in this season, especially given his somewhat abrupt end earlier in the season. Klein has done great work and this was a great way to say goodbye.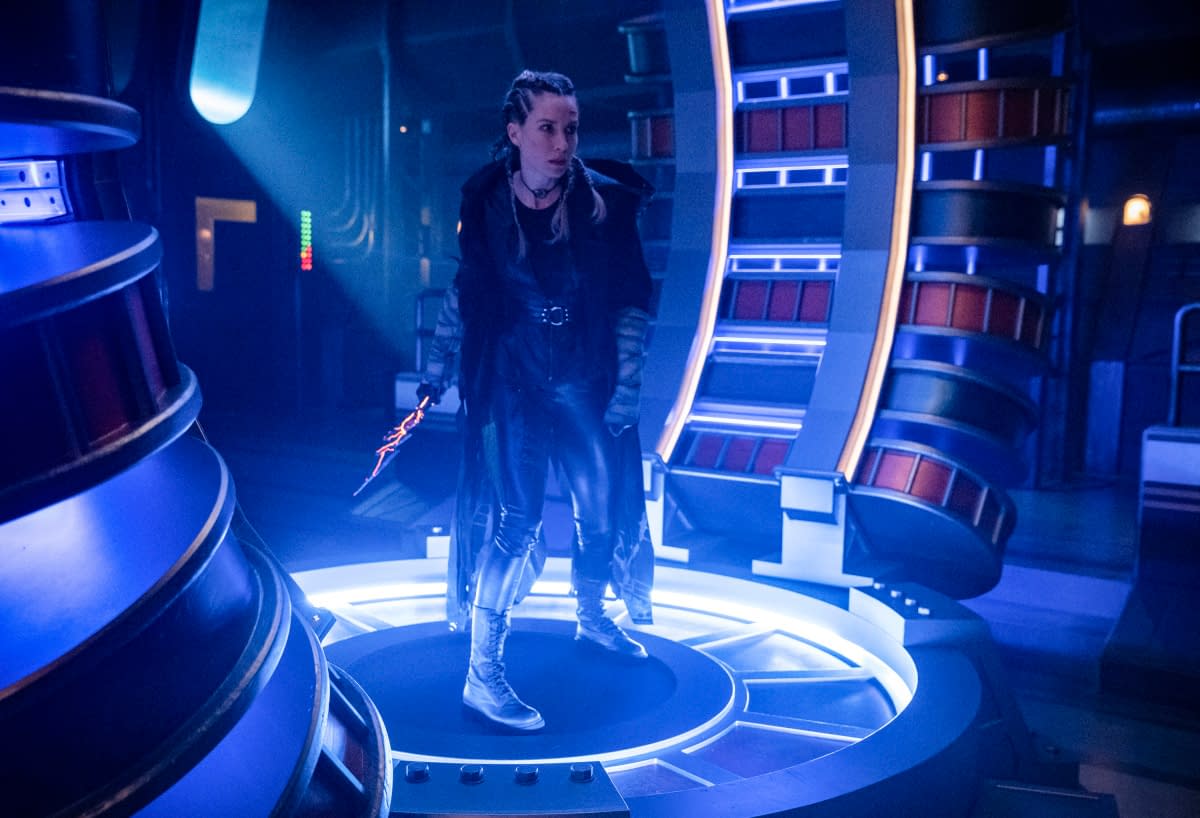 Needless to say, the plan almost works. After trapping Cicada (Sarah Carter) and almost getting her younger self to give up, she breaks free and is about to get on her murderous way when they make the fateful decision to get rid of her dagger, thus freeing Thawne.
And then the speedster @#$% really hits the fan. Even working together, Barry and Nora are no match for Thawne. But assembling their entire team, they're able to take him on in the battle royale we've wanted. Vibe is opening portals, speedsters are running through them, Ralph is stretching through them, Killer Frost is throwing ice through them. There's a lot of the same sort of fun team-up aspect as the Dr. Strange/Spider-Man/Guardians team-up against Thanos in last year's Avengers: Infinity War.
And like that… this ends in a somewhat tragic fashion. Defeating Thawne means re-writing the timeline. . . and Nora knows that doing so will mean she is erased from existence as we know her. At the end, they're faced with a terrible choice: get her into the Negative Speed Force, or let her de-res in front of them. Nora makes the ultimate heroic sacrifice saying she doesn't want to be bound to Thawne's anger and hate that fuels his speed force, and has to say goodbye to her mom and dad.
Anyone who isn't wrecked by this hasn't been paying attention. Once again, Candice Patton shows she is this cast's strongest link. All season long her relationship with this daughter she doesn't even know has provided her with so many ups and downs.
You also can't help but think on some level Thawne also won. He got under everyone's skin, especially Barry's and Cisco's (more on this in a minute) – but Barry's confrontation with Thawne is a whole new question of "legacy." Thawne tells him his legacy is that he will always be the hero who vanishes in "The Crisis," and that he (Thawne) is the only speedster actually capable of saving the timeline and everyone.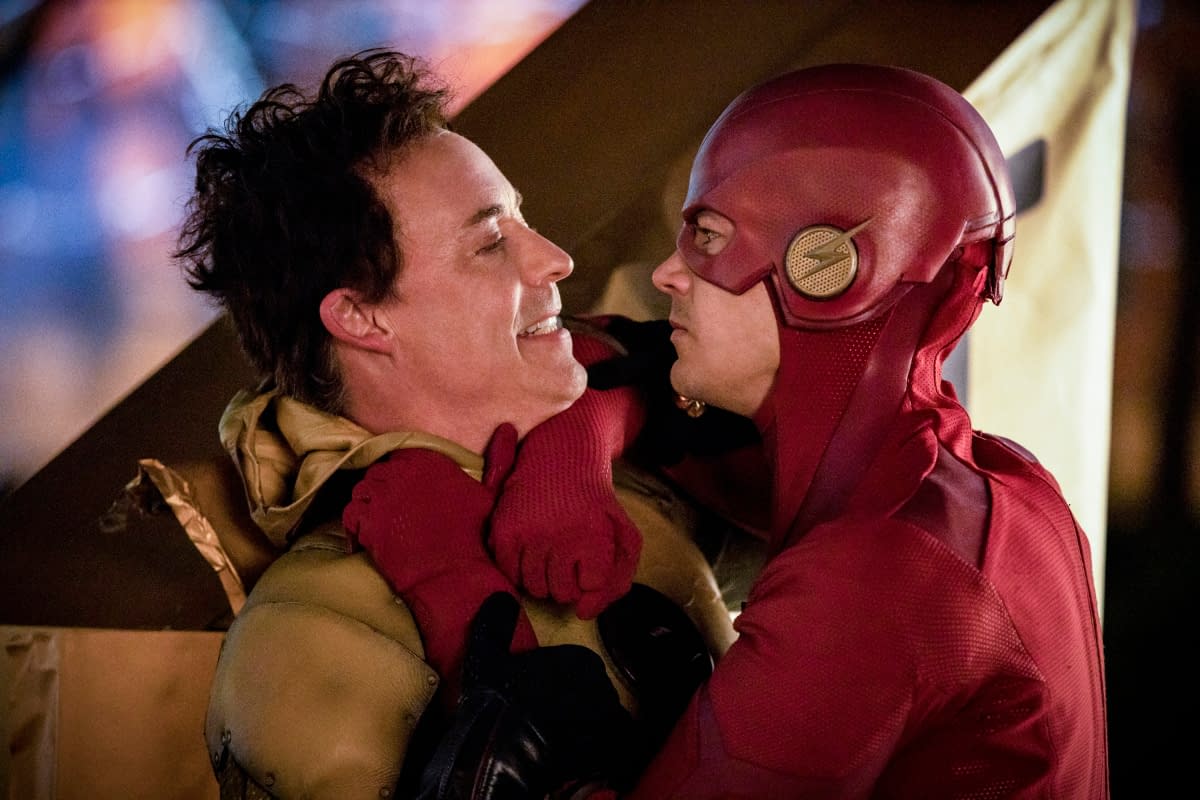 Wow. Nice tease for next season… especially given the very final shot of the episode showing the newspaper headline "Flash Vanishes in Crisis" with its date rolling back to… 2019. That's not just foreshadowing – especially given what happened in the final episode of Arrow.
But getting under Vibe's skin, Thawne told Cisco that essentially he made him special by killing him in an alternate timeline. Cisco maybe doesn't want to be Vibe anymore and just wants the most special thing about him to be his brains and creativity rather than his metahuman powers. After a heartfelt discussion with Caitlin, he takes the metahuman cure and leaves to go see about his girl, but not before leaving a gift for Killer Frost. She looks in the box – and though we don't see what it is, she seems pleased.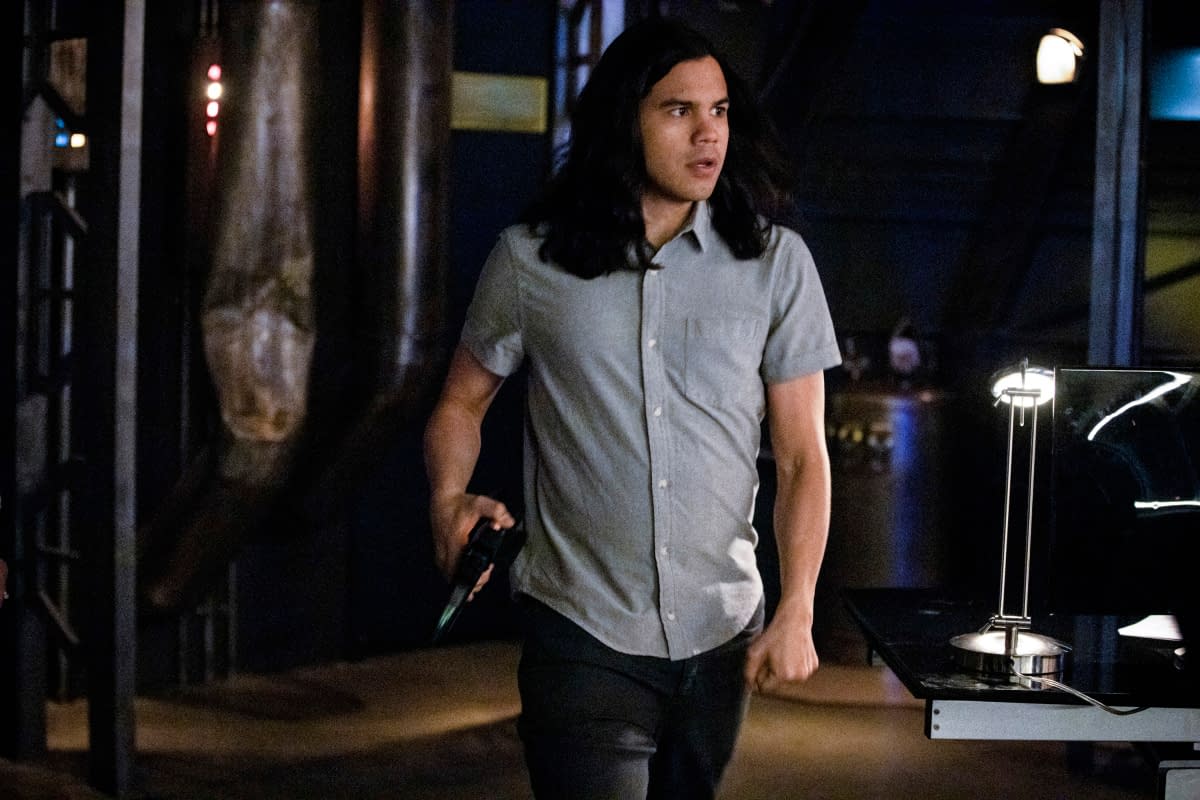 We also get some other farewells and new beginnings. Joe will begin next season as Captain of the precinct. Sherloque leaves since his work is done hunting down Cicada… but not before telling everyone if they need a world-class detective, they need look no further than Ralph.
So what this really does come down to – for each and every one of these characters – is their own respective legacy. What are they truly leaving behind? This season has examined that theme in so many ways… and it's been amazing watching this team and family grow.
Now onward to Season 6, Team Flash!