Four New Beast Kingdom Marvel and Toy Story D-Stage Statues Up For Order
Beast Kingdom has four new Previews exclusive D-Stage statues available for you to order right now. This line has really started to take off, as each features dynamic stands and a low price point, making it easy for collectors and non-collectors to affordably enjoy them. The first two are Marvel related, as comic versions of Doctor Strange and Captain Marvel will be in stores this February. The other two are Toy Story related and will be in stores this November. Check them out below, and head to your local comic shop to order them now.
Beast Kingdom D-Stage Marvel Statues
A PREVIEWS Exclusive! The all-powerful Sorcerer Supreme, a Wizard without match, one who has mastered the elements, seen other dimensions and returned even wiser and more powerful! As seen in the classic comics, this DS-020 Dr. Strange is proudly delivered by Beast Kingdom! The DS-020 delicately recreates the classic pose of Dr. Strangefrom the comics. With the sorcerer levitating and the Sanctum Santorum (the Holy of Holies), as a backdrop, this diorama is the perfect setup for your collection!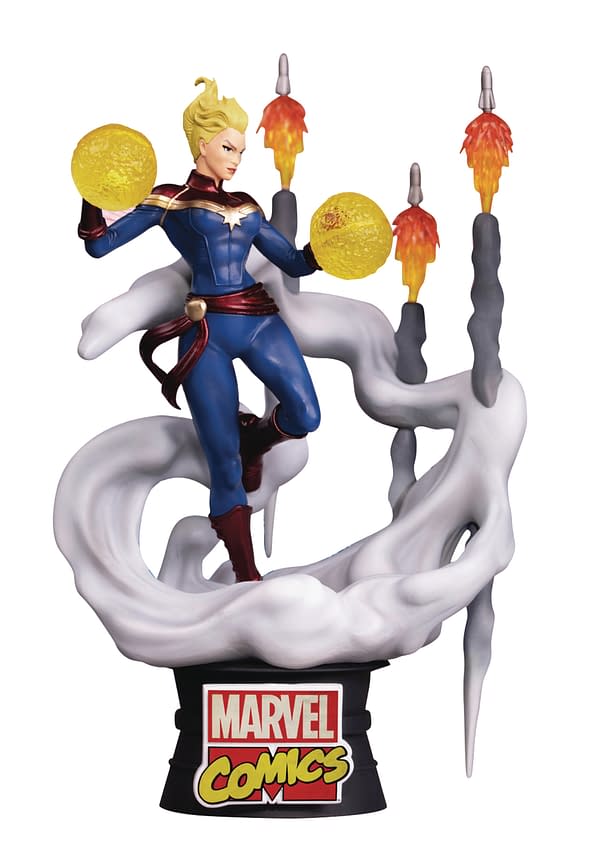 Also available is a totally awesome Preview Exclusive Captain Marvel statue. This one features Carol in flight and energy blazing next to some fired rockets.
Beast Kingdom Toy Story Statues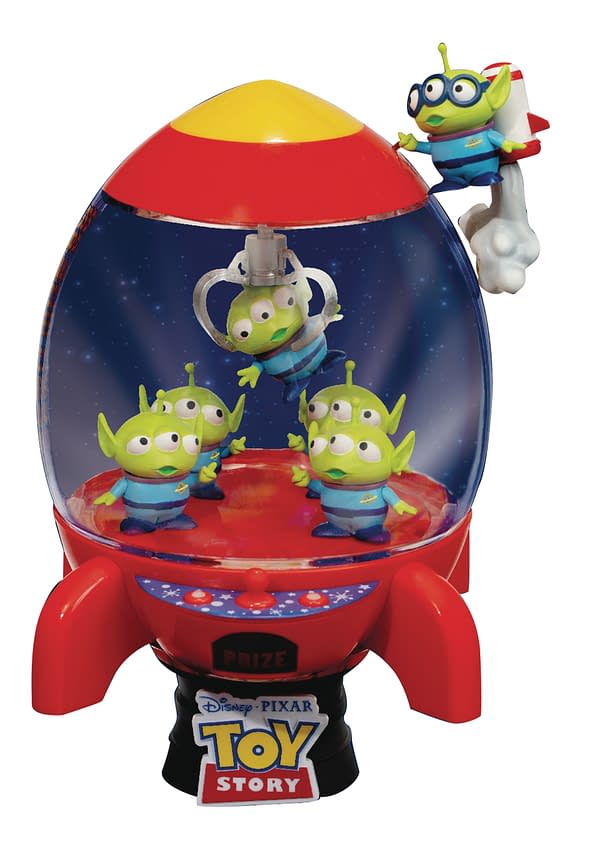 A PREVIEWS Exclusive!Remember the three cute three-eyed Aliens from Toy Story? Always looking up, at the stars, waiting for their master to take them far away to space? With a little help from their friends they just might be able to succeed! Beast Kingdom is proud to present, the first in a line of Deluxe "D-Stage" dioramas! The Deluxe range brings along unique and functional elements. In this figure, all six aliens are free to move, ready to be placed alongside their friends! With a certain element of playability and customization the D-Stage 031 has you taking home the fun! With Toy Story 4 soon to hit Cinemas, make sure to also grab the D-Stage 032 Woody and Buzz deluxe edition (sold separately) today, and set your countdown to 3,2,1 and lift-off!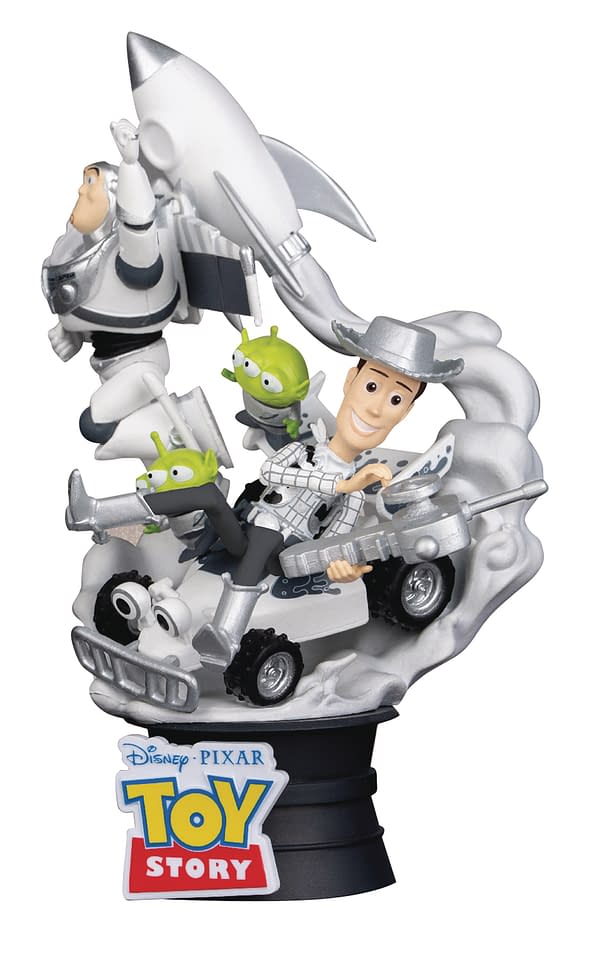 A PREVIEWS Exclusive! The classic, original D-Stage Toy Story diorama was one of Beast Kingdom's most popular releases, and with the release of Toy Story 4, this Galaxy color variant is poised to be a crowd pleaser! Disney's Toy Story has always embodied cute, yet fun adventure for all ages to enjoy! Seeing Woody, controlling the RC car, the zany three-eyed Aliens on the lookout, and Buzz preparing to lift-off brings the immense fun to your tabletop! Coupled with a rocket base fit for any toy looking to fly away, this limited D-Stage has it all! So why not grab your limited edition Special Edition diorama with all you favorite characters as well as the newly released D-Stage 031 Aliens Rocket (sold separately) and complete your Toy Story experience today!