Bleeding Cool's 10 Most Wanted SDCC 2019 Exclusives
Ahh, SDCC is here again. There are all sorts of great things about this con, from the announcements and trailer debuts to the costumes and new comic announcements. But step foot on the showroom floor and one thing is for certain: it is all about the exclusives. This year, it took awhile for the announcements to get going, but now that we have all the announcements, there is plenty to be excited about. So, here are the 10 must-have SDCC exclusives that we have to bring home with us this year.
MOTU He-Man/Prince Adam Two-Pack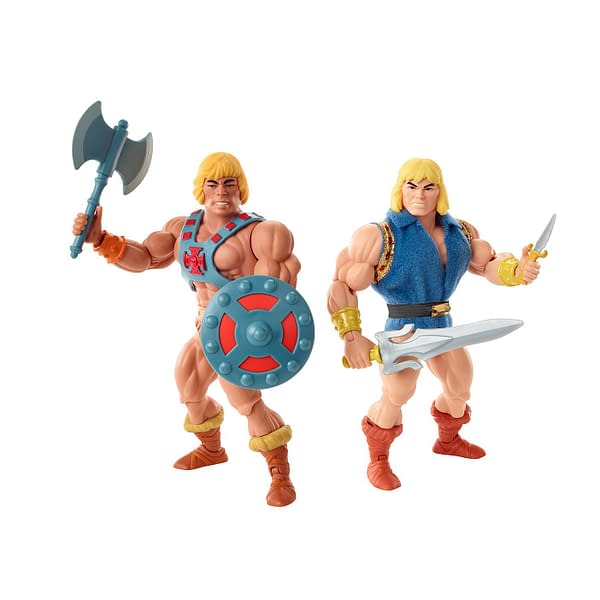 Not only is this *supposedly* the start of a whole new line of MOTU figures, but they are based on the old DC Comics series and feature new articulation and swappable parts. Throw in some awesome packaging and this is a con exclusive MOTU fans will be storming the Mattel booth for. ($40, available at the Mattel booth, with a limited number available in the Mattel Shop after the con)
NECA TMNT 1990 Movie Figure Pack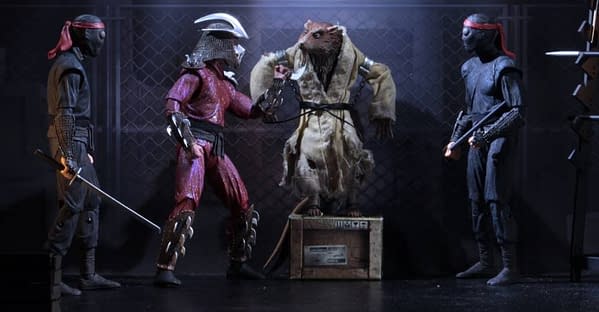 After the huge success of last years SDCC four pack of Turtles, the TMNT 1990 figures continue with a new four pack featuring two Foot Soldiers, Shredder, and a ridiculously awesome Splinter figure. Also included in the set are a weapons rack and a ton of weapons and accessories. This sold out instantly on preorder of course, so the show may be your only shot at this. There may be individual releases at Gamstop again like with the Turtles, but nothing is 100% confirmed as of yet I don't think. ($125, for sale at the NECA booth)
Super7 Breakin ReAction Three Pack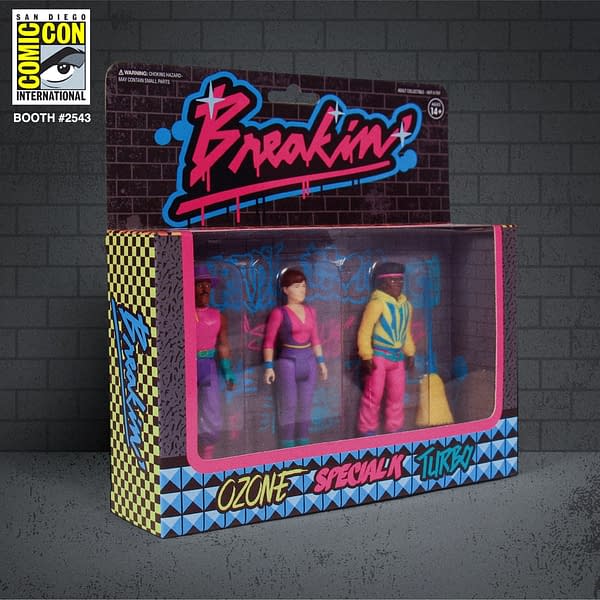 One of the great, forgotten 80's films is getting a set of ReAction figures at SDCC. Breakin figures will be released on single cards later, but this epic set in these colorways will only be available at the con this year. ($35, available at the Super7 Booth)
Mattel WWE Elite Macho Man Slim Jim Figure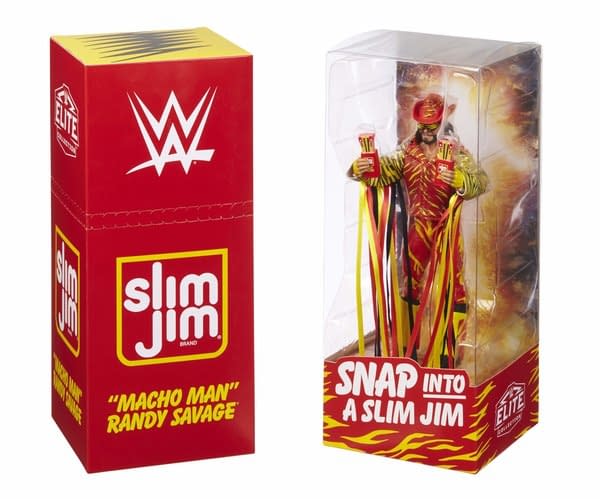 This is another figure that has sold out on preorder on Entertainment Earth's site. This is one of those figures that if you DON'T get it, you may be kicking yourself for missing out. ($29.99, available at the Entertainment Earth booth)
Power Rangers Lightning Collection Jason Two Pack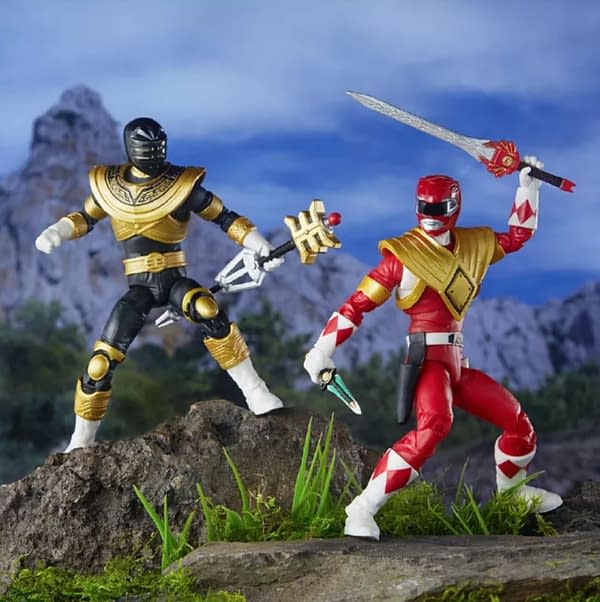 While I am sure these will be released separately later, this SDCC two-pack is going to be one of the hardest to get at the con. The Hasbro Lightning Collection has only released one wave of figures so far, and it was a huge hit. Jason is one of the most popular Rangers in Rangers history, so it stands to reason that this will be bought up in droves. This comes with exclusive accessories and Jason is wearing the Dragonshield. ($54, available at the Hasbro Pulse booth, wiht a limited number available on Hasbro Pulse on August 28)
Icon Heroes Cobra Kai Enamel Pin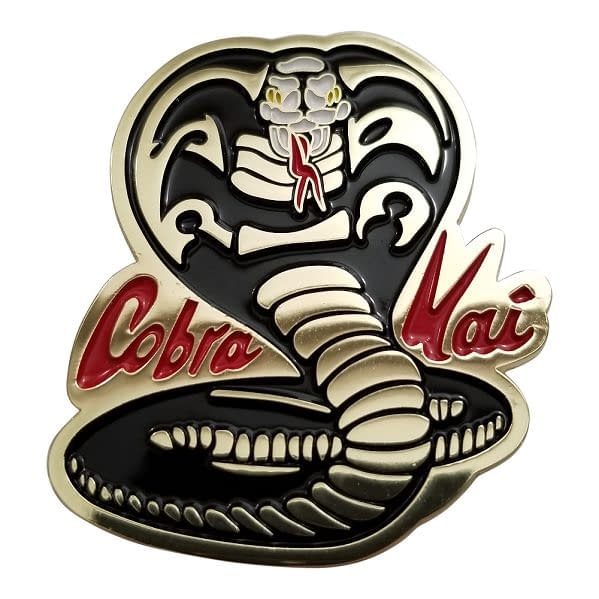 Pins are amazing, and Cobra Kai is one of my favorite shows right now, and I am hoping that there is just a ton of CK merch this year. ($10, available at the Icon Heroes booth)
Scream Factory Button Pack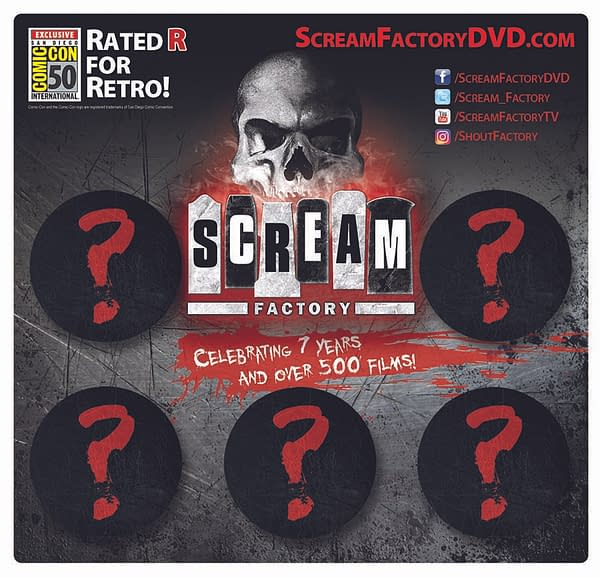 One of my favorite booths at SDCC every year, Shout/Scream Factory always have a ton of awesome blu rays and such, but their cover art buttons are some of my favorite to add to my bag every year. (Free, available at the Shout/Scream Factory booth)
Hot Toys Stan Lee Watcher 1/6th Scale Figure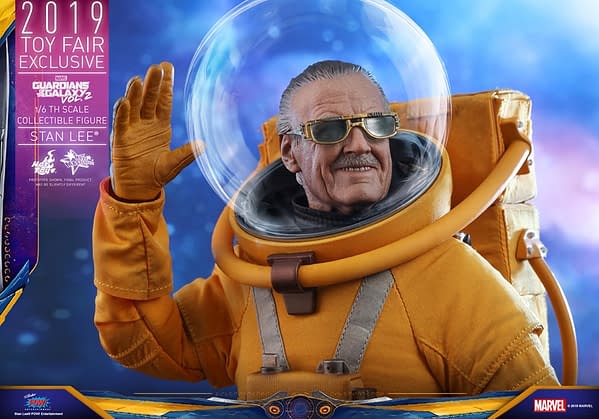 This is the first SDCC since Stan passed away, and what a tribute. This figure is from his cameo in Guardians of the Galaxy Vol. 2, where he played a Watcher. Expect this to not only sell out at the show, but command a high dollar amount on the aftermarket for years to come. ($274, available at the Sideshow Collectibles booth)
Toynk Marvel Avengers Deluxe Spinning Pin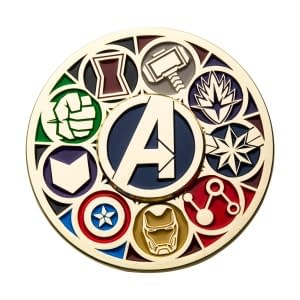 Another pin, this time a really awesome MCU Avengers logos spinner pin. The colors really pop on this one, and it seems like it will be really hefty. ($20, available at the Toynk booth)
I Love You 3000 Shirt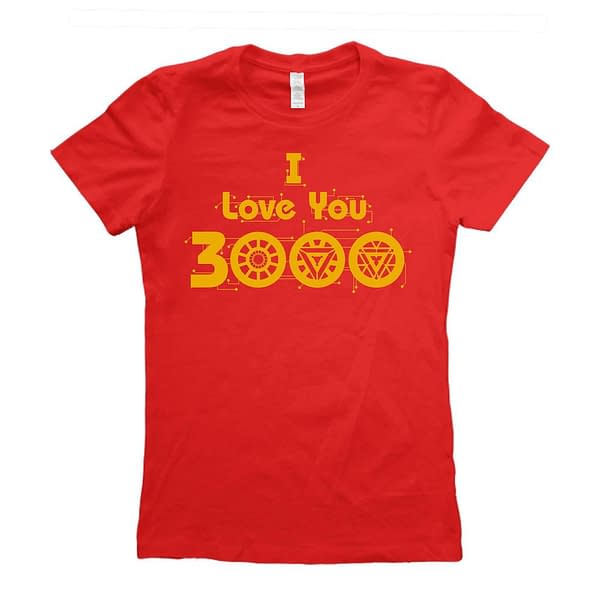 Finally, the hardest article of clothing to get on the show floor will be this tribute to Tony Stark and his daughter. I love the different arc reactors, and this is going to be one of the hardest exclusives to get period. ($28, available in both men's and women's sizes at the Marvel booth)
For those coming to SDCC, may the odds be ever in your favor, may your feet be swift, and the stock plentiful.