Posted in: Collectibles | Tagged: Beatrix, bring arts, Final Fantasy, final fantasy IX, freya, Square Enix
---
"Final Fantasy IX's" Freya and Beatrix Join Figure Line by Square Enix
Final Fantasy is a cult classic coming out of the early days of video games and lets us gamers carry on quests filled with a team of our favorite characters. This time Square Enix is releasing a new two-pack of characters from Final Fantasy IX. First, we have Freya Crescent, the Dragon Knight she comes styling in her red outfit and is posable. Second, we get Beatrix, the boss and temporary playable character in Final Fantasy IX. This two-pack figure set comes with a nice assortment of accessories, like their signature weapons from the game, like the Javelin and even Save the Queen. They also come with their respective interchangeable hand and head parts. They are quite detailed compared two their PlayStation released in 2000. These figures can lighten up any Final Fantasy collectors collection and let you relive some of that magic.
This magical figure two-pack will run you $179.99 which isn't super surprising for it being from Square Enix. Preorders are currently live and available here. Estimated arrival of these two ladies is February 2020. So get on it and get your party ready for your quest!
Check out this femme fatal below!
From Final Fantasy IX, Freya and Beatrix join the Bring Arts action figure line together in this amazing set.
This set comes with abundant accessories, including signature weapons for each character, like the Javelin and Save the Queen, as well as their respective interchangeable hand and head parts. This set allows you to recreate your favorite in-game moments of these strong and beautiful women.
Product Features
Freya 6.14 inches (156.0cm)
Beatrix 4.72 inches (12cm)
Made of plastic
Final Fantasy IX
Freya has her beast-like qualities detailed in her hands, feet and tail
Beatrix is faithfully recreated from her in-game look
Box Contents
Freya Crescent figure

Interchangeable hand parts
Interchangeable head parts
Javelin

Beatrix figure

Interchangeable hand parts
Interchangeable head parts
Save the Queen
---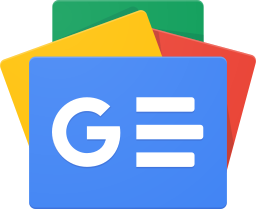 Stay up-to-date and support the site by following Bleeding Cool on Google News today!