Funko News Roundup: Nightmare Before Christmas, Mega Man, Space Invaders, and More!
Funko makes a ton of announcements every week, and sometimes it can be hard to keep up. When that happens, we like to round them all up so you can stay up to date! This time, the newly revealed figures cover Star Wars, cereal mascots, Nightmare Before Christmas, Mega Man, and Space Invaders! Let's dive in!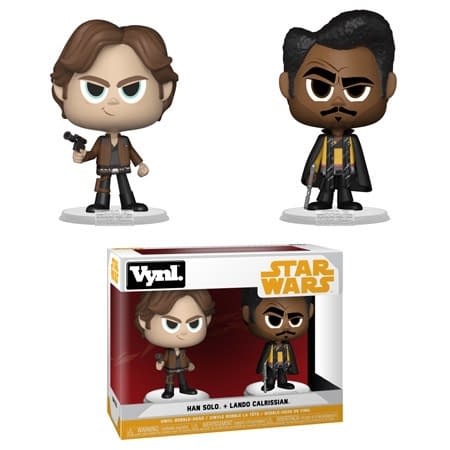 First up is a Vynl two-pack from last months Solo: A Star Wars Story. Han and Lando look sly here, don't they? I loved both of them in the film, so I might pick this up. It hits stores in August.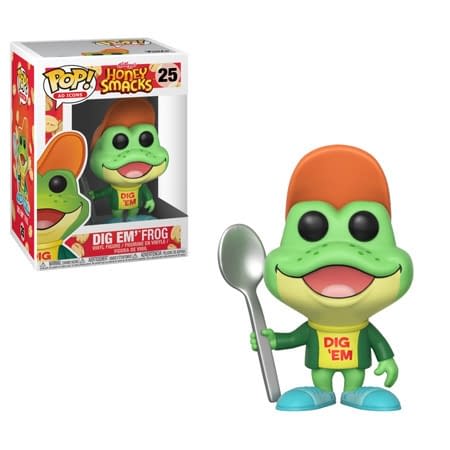 Next up is the newest entry in the Funko Ad Icons series. These have been insanely popular, and Honey Smacks mascot Dig 'Em Frog should be no exception. I don't even like this cereal and I want one. He is in stores now.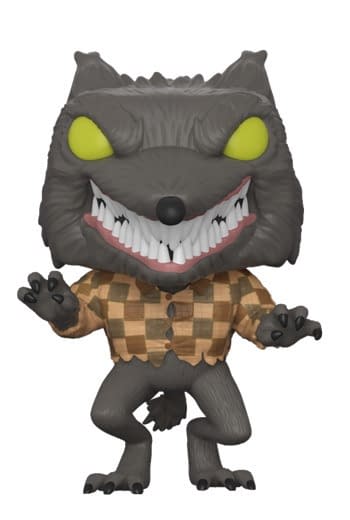 The latest figure form Nightmare Before Christmas is the newest Specialty Series release. These are only available in speciality stores, which is nice of them to do. Here, let them explain. He will be in stores this summer.
Every store deserves an amazing Funko exclusive!

In an effort to recognize our most special accounts
and loyal retailers, Funko is continuing our Specialty Series.
Every month, we'll be announcing an exclusive – this month includes a Pop!

Why is it so special? You'll only be able to find these
Specialty Series exclusives in boutique retail, specialty stores,
local comic book shops and from qualified online retailers.
This is your chance to help support local businesses and
smaller retailers, and you'll pick up an amazing
exclusive item in the process!

Our latest exclusives is a Wolfman Pop!

Remember, this Pop! is exclusive to the Specialty Series.
So pay a visit to your favorite specialty store or your local comic book
shop and let them know to order the Specialty Series from Funko
The newest Mega Man Pop is him in a jumping pose. This is an iconic-looking Pop if I have ever seen one. This one hits stores in August.
Finally, a full wave of Space Invaders Pops is coming. These are really neat, coming in sideways Pop boxes. They all look great. Green Medium Invader will be available everywhere, while the other six colors will all be exclusive to GameStop at a 1:6 ratio. Collecting them all may be a pain, but they would look cool going down a wall all hung up and such. These hit in August.