Funko Pops Perfect for Gamers This Holiday Season
There will be multiple ones over the next couple of weeks all dedicated to a specific genre. This holiday guide is dedicated to all those gamers out there. This is the perfect holiday guide for some new collectibles out there and available now.
Starting easy and small is the perfect stocking stuffers for that perfect gift for that special friend, family, and sibling. I'm talking about Funko pops and honestly, there are the best gifts out there that you can give someone. They are simple they are cheap and they are just fun all around. Funko has a Pop for nearly everything out there now so it's pretty simple to find the one they need. I've narrowed it down to some nice and perfect ones for the gamers this holiday season. First up is your favorite purple dragon Spyro! There are three characters the set including our main character, Ripto, and Gnasty Groc. If you want the set for yourself or you want to give to your friend who is obsessed with this game they are the perfect little holiday gift. They are available to order online and located here.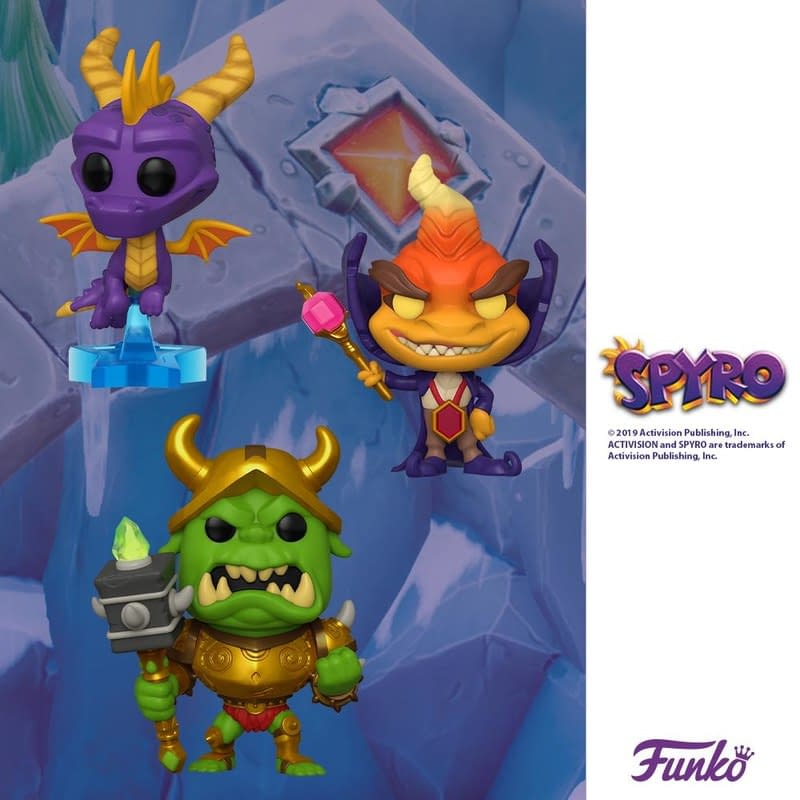 Next, we're switching on over to your favorite Bandicoot: Crash! Crash has had some Funko Pops in the past but this time he got three more for his set with Crash in motion, Tiny Tiger and Nitros Oxide. If you can get enough Crash there are Funko Mystery Mini Crash Team Racing Nitro-Fueled Vinyl Figures. There are six figures to collect from Crash, Ripper Too, Neo Cortex and even your favorite Polar Bear. The Crash Bandicoot Funko Pops and the Crash Racing Mystery Minis are available online and you can find them here for the Pops and here for the Mystery Minis.
Staying in the word a Funko and with our last collectibles in this Funko Gaming category, we have the highly growing Battle Royale game Apex: Legends. Some of your favorite legends have been released in Pop vinyl format and they even have a couple of exclusives too. You can get some of your favorite characters like a Bloodhound, Pathfinder, Lifeline, and even Mirage and are perfect for your fellow gaming buddy as a gift. If you want to go the extra mile, Mirage and Wraith both have exclusives. The Apex: Legends Funko Pops are online and you can get yours here.
Funko Pops are the perfect gift to get someone when you are on a budget. Cute and simple designs can bring back memories for a whole variety of past interests. Most retailers have them nowadays so take the time and browse for other selections. May the Funko be with you!