Funko Round-Up: Fortnite, ACDC, Attack on Titan, Spider-Man, and More!
Funko announces tons of new products and licenses every day, let alone every week. It can be a lot to keep up with. So we are here to help. Welcome to the Funko Round-Up! In this edition: The Jeffersons gets the Funko treatment, Attack on Titan gets more Pops, tons of new Pop Rocks are on the way, a new version of Spider-Man, and Fortnite is taking over Funko. Let's take a look.
First, classic television show The Jeffersons will be getting Funko Pops. George and Louise will be available individually, with a two pack of both available at Target exclusively.
A whole new wave of Attack on Titan Pops are on the way soon, as five more figures will join the previous releases.
If you didn't get enough Fortnite from the first wave, fear not! Ten more figures are coming soon. Even if you do not play the game, you have to admit that the designs for the characters are pretty great. I especially like the Ragnarok one. I do not play the game myself, but even I bought some of the first wave characters. These will be tough to resist as well.
Some new Pop Rocks figures will release soon, with Rick James and three different versions of ACDC guitarist Angus Young coming out. Angus will have an exclusive in a red jacket at FYE, while the chase version of the regular release will have devil horns!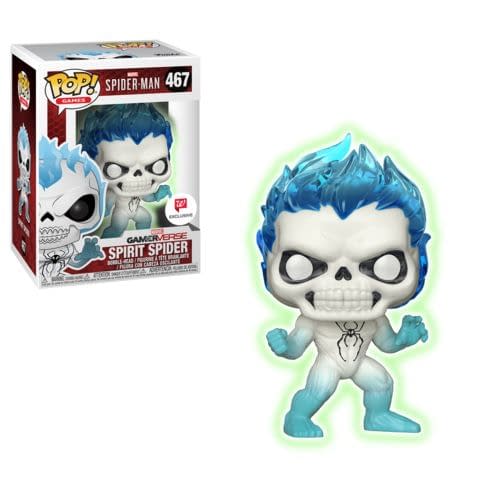 Finally, a Spirit Spider Pop from the PS4 Spider-Man game is hitting Walgreens stores. From the translucent blue flames to the wicked cool paint job, this is one awesome Funko Pop.