Funko Round-Up: Wayne's World, Rudy, Crash Bandicoot, and Mary Poppins Returns!
Funko announces tons of new products and licenses every day, let alone every week. It can be a lot to keep up with. So we are here to help. Welcome to the Funko Round-Up! In this edition: Crash Bandicoot gets a second wave of Pops, Mary Poppins Returns Funko products are revealed, Rudy runs into our Funko collections (and our hearts), and Wayne's World Pops are finally here! Excellent!
First up is the second wave of Pops based around the game Crash Bandicoot. Three regular releases, and one exclusive this time, Fake Crash being a Gamestop exclusive. The Aku Aku Pop looks so awesome, that is the one that will be the must-get of this wave.
Funko have also revealed their various collectibles in support of the December-releasing Disney film Mary Poppins Returns. A Rock Candy of Mary Poppins and a Vynl Mary Poppins and Jack two-pack will be available.
As far as Pops, four different versions of Mary Poppins will be available. The kite one, the one without her coat, and the one in her music hall dress will be regular releases. Jack the Lamplighter will also be a regular release. Hot Topic has an exclusive Pop of Mary Poppins supercalifragilisticexpialidocious version that is the best one, and for how many stores have been getting should be a pretty easy get.
Wayne's World Pops have been long-awaited, and they have not disappointed. The duo's regular releases are awesome, but the hockey game Target exclusive two-pack is the one to own. Wish it wasn't at Target, hopefully it is not as difficult as they usually are.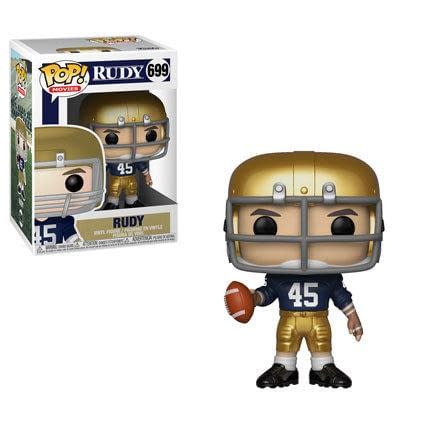 Finally, everyone's favorite movie football player Rudy will be getting a Funko Pop. I have seen this movie I don't know how many times, and the bawl through it every single time. Just looking at the picture of that Pop makes me misty. Also: very underrated Jon Favreau performance.
All of these will be in stores in November. You can preorder many of these products right here!