Funko SDCC Exclusives Wave 8: Looney Tunes and Harry Potter!
Funko has begun revealing their massive amount of SDCC exclusives for 2018. This is the time that all collectors both dread and look forward to all year. As they have been for the last couple of years, a majority of these exclusives will be shared with retailers outside of the con. That list usually does not come out until a day or two before SDCC opens, and rest assured when it does we will share it with you.
Today, they showed off their offerings from the worlds of Harry Potter and Looney Tunes!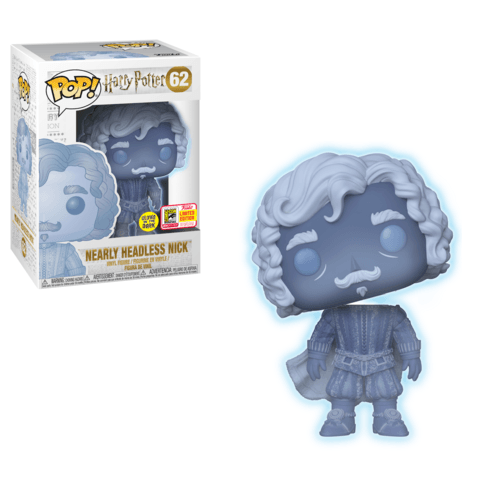 Pop! Harry Potter: Nearly Headless Nick (Glow-in-the-Dark)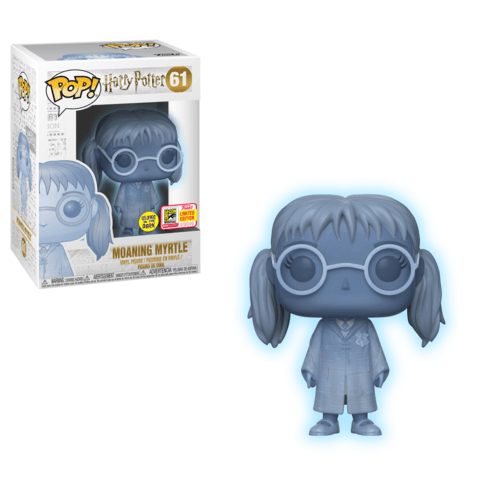 Pop! Harry Potter: Moaning Myrtle (translucent)
Our next round of exclusives comes straight from the magical
corridors of Hogwarts School of Witchcraft and Wizardry!
We're excited to bring some of the fan-favorite Hogwarts ghosts
to the Harry Potter Pop! line, including Moaning Myrtle and
the Gryffindor House Ghost, Nearly Headless Nick!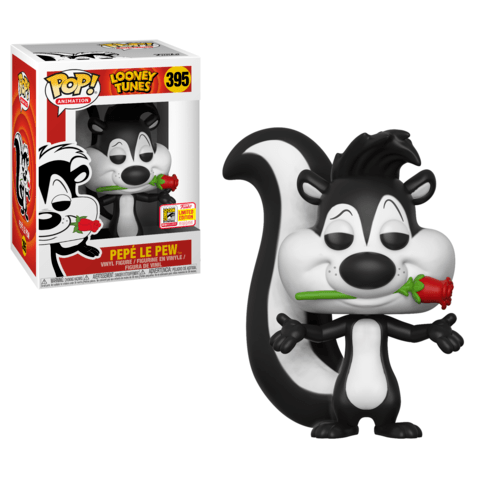 Pop! Animation: Looney Tunes – Pepé Le Pew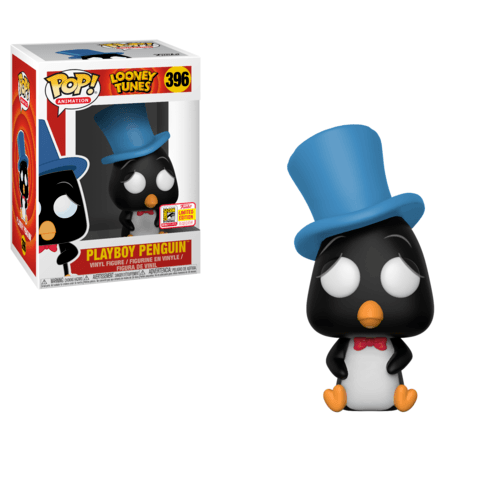 Pop! Animation: Looney Tunes – Playboy Penguin
Looney Tunes collectors will find two more characters
to add to their Pop! collections this summer!

The skating baby penguin who is a friend of Bugs Bunny!

Armed with a red rose, the skunk is in search
of love and appreciation!
Those two Harry Potter Pops are going to be a pain. The Moaning Myrtle is one that people have been clamoring for — luckily for them it does not say it is limited, so it should be shared. Ditto for the Nearly Headless Nick. Both being Glow Pops makes perfect sense as well. The Looney Tunes Pops are also pretty cool. Funko always does cartoon characters right. That Playboy Penguin is one of the better looking Pops Funko is bringing to the con this year. Great stuff.
We will continue to keep you posted about all of their exclusive announcements as Funko lets us know!