Iron Man is coming to Beast Kingdom and is dropping in with another amazing Egg Action Attack series of figures. This time it's the armor sets Mark 1 – 7! Each comes with interconnecting cases that light up and gives you a way to fill out your hall of armor. They are 3 inches tall so the size is kind of small but each figure is decked out light-up functions! Even with these figures being three inches they are backed with detail to show off each unique detail of each suit.
From the armor made in the cave from Iron Man to the one that Tony summons on the racetrack to fight Whiplash in Iron Man 2. This set covers all the greatest and most iconic hits inside the Iron Man warehouse. My favorite feature of these figures is the fact that they can connect. These are also cheap enough to have your own mini Hall of Armor set-up anywhere at home or work.
These are Previews Exclusives so the best way to get these bad boys will be through your local comic shops or Beast Kingdoms where to buy list. Each figure will cost $26.99 each but with the detail and the lights that a pretty fair price and they are all set for a late May 2020 release.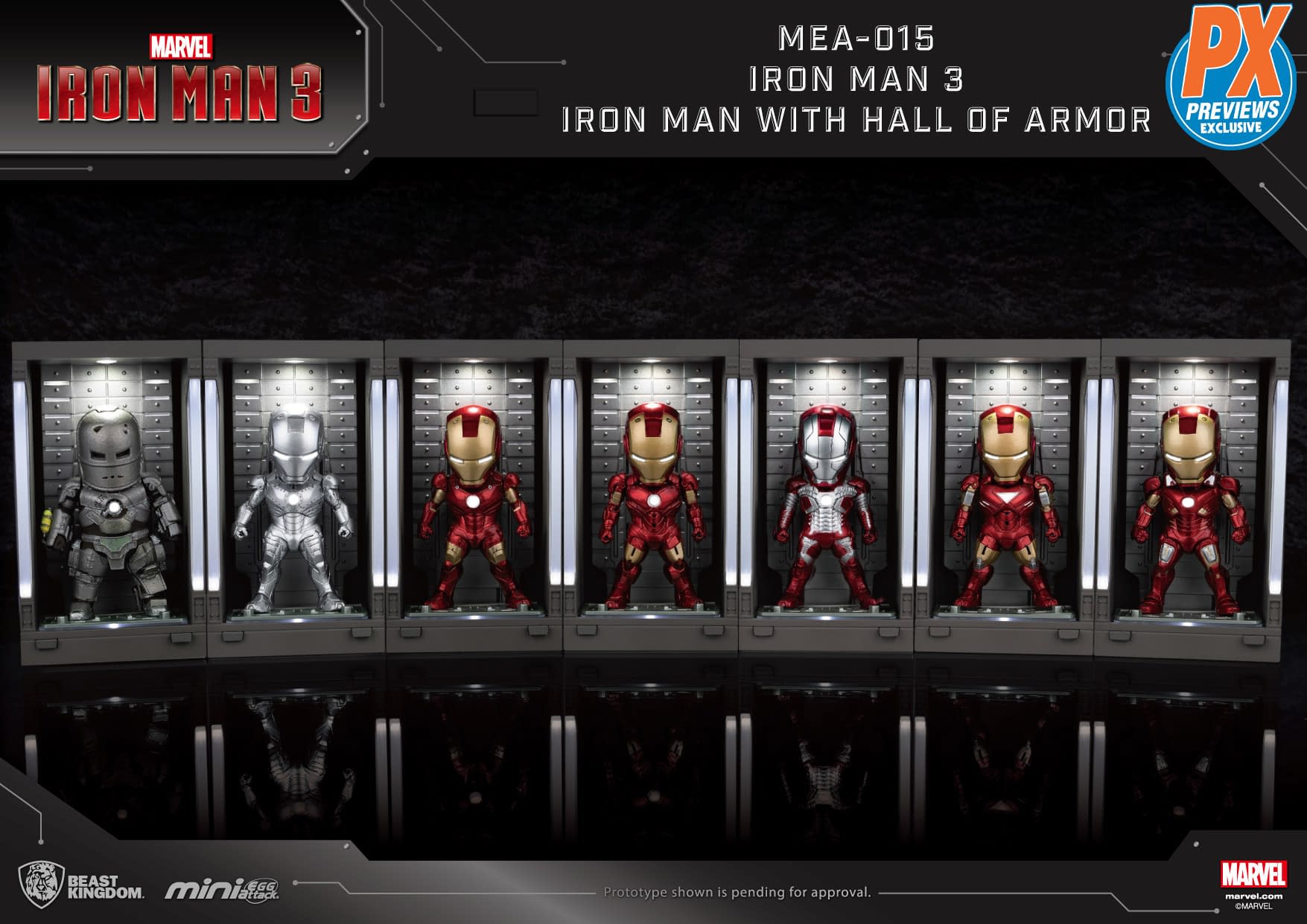 From Beast Kingdom. A Previews Exclusive! Bringing together seven generations of Iron Man Suits, the Hall of Armor is the perfect way to show your love of all things Iron Man! Beast Kingdom's Mini Egg Attack series takes the classic Iron Man suit designs and shrinks them to a convenient 3-inch height so you can take your desk collection to the next level! Both suit and storage units feature light up functions, so you can easily admire the paint and design work of Iron Man Suits Mark 1 to 7. Collect them all and showcase all the ways you can save the universe!

In Shops: May 27, 2020

SRP: $26.99
Enjoyed this article? Share it!