Joe Quesada Reveals Hidden Meanings in Marvel Adidas Footlocker Sneakers
Marvel CCO's Joe Quesada has been talking about the Adidad Footlocker sneakers he has been designing for Marvel's 80th anniversary. How he had to learn how to draw around the foot, rather than attempting a flat design which was then warped to fit.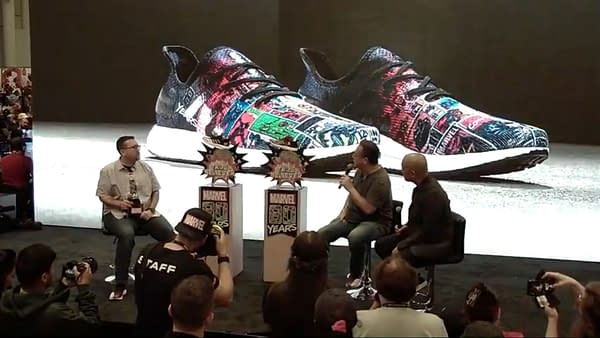 The Marvel x Foot Locker x adidas AM 4 'Marvel 80 Vol. 1', featuring a stretched Marvel logo accompanied by Ben Day dots — along with the number 80, with the logo forming of the Adidas logo.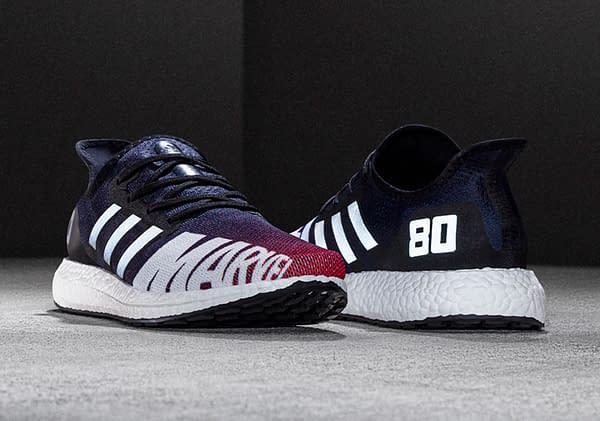 While the "Marvel x Foot Locker x adidas AM 4 'Marvel 80 Vol. 2'" sneakers feature Marvel corner boxes with Marvel characters, with the Adidas logo formed by the panels.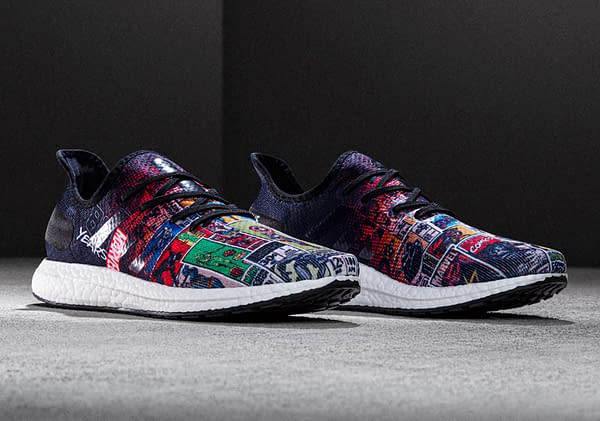 At New York Comic-Con, Joe Quesada revealed that there is a hidden message within the dots of the Vol 1 sneakers, one show has the word TRUE hidden, the other has BELIEVER.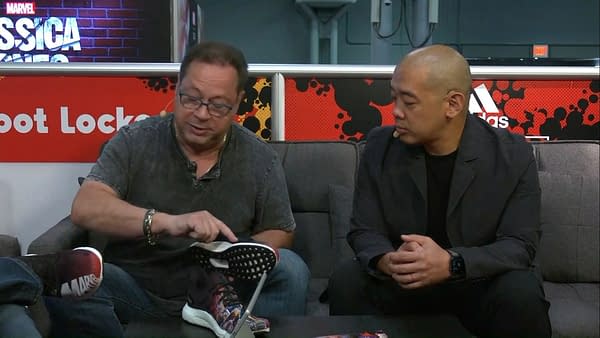 While the Vol 2 is based on his father's barber's studio, who took photos and images, and created collages on the walls of the business – and it was his father who bought Joe his first Marvel comic books. So this was a tribute to his dad.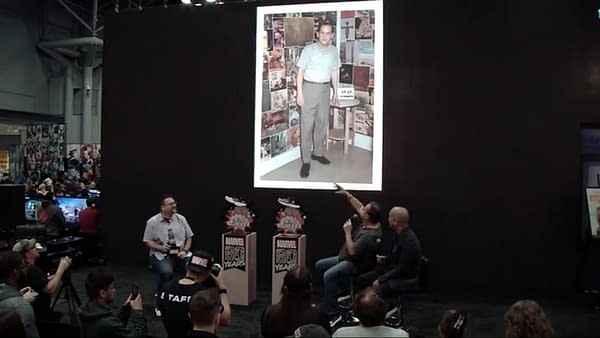 They also have chips in the tongue of the show, that activates content regarding that specific sneaker – and content that can be added later on. And Joe Quesada is planning to debut upcoming Marvel news and imagery – by shoe.
Damn them. Okay, let's start a website, just being fed by these sneakers. Shoesarama? Bleeding Shoe?
They will be available at Foot Locker's 34th St. Herald Square from tomorrow with a wider release two weeks later on October 18th, including on FootLocker.com. Both pairs will cost $150.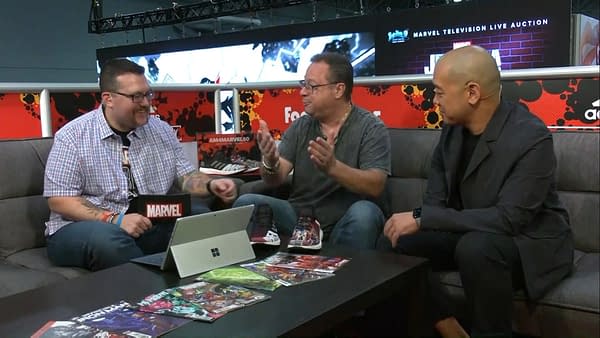 Catch up with all Bleeding Cool's New York Comic Con coverage with this handy category stub. Bookmark it now… and keep refreshing.