King Kong Roars Into Toy Collections from Mezco Toyz
King Kong is leaving Skull Island and taking over your toy collection. Mezco Toyz is putting out a new seven-inch version of the massive ape. The figure will also come with interchangeable hands and face portraits, and it will feature over 25 points of articulation. There is even a Ann Darrow figure for him to hold! Little things like that are what set aside Mezco from other companies making figures right now.
This version of Kong will only cost you $40, which is stupid cheap for a figure of this size and quality. It will ship in sometime this winter in November-January. You can see more details and pics of King Kong down below! Preorder one for yourself right here.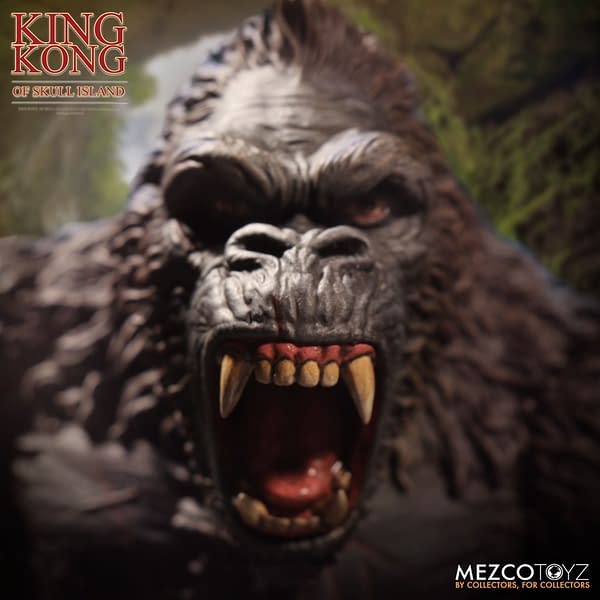 King Kong, the monstrous anthropoid that ruled Skull Island and terrorized New York in 1932.

The Kong of Skull Island figure stands approximately 7" tall, is designed with over 25 points of articulation, and includes interchangeable hands and head portraits.

THE KING KONG OF SKULL ISLAND FIGURE FEATURES:

17.78cm tall, highly detailed Kong sculpt

28 points of articulation

Two (2) interchangeable head portraits

Five (5) interchangeable hands including a holding hand for figurine accessory

One (1) set of shackles with real chains

One (1) scaled Ann Darrow figurine

King Kong of Skull Island is the perfect addition to any fine monster collection!

The King Kong of Skull Island figure comes packaged in a collector-friendly window box, perfect for display.